Strategy
PwC Creates Wealth, Asset Management Centre For Asia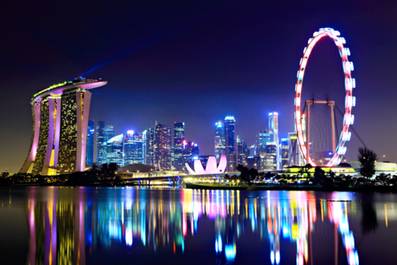 The professional services firm has launched a centre based in Singapore to tap into the growth of asset and wealth management in the region.
PricewaterhouseCoopers has launched its asset and wealth management practice for the Asia-Pacific region, setting up shop in Singapore and building on its global market research centre in Luxembourg.
The global professional services firm said the centre, headquartered in Singapore, aims to build capability in the asset and wealth sector in the Asian city-state and across the wider region.
The centre aims to build the analyst and research team to 12 over the next five years, PwC said in a statement this week.
"We are at the beginning of the Asian decade as global economic power and wealth shifts from west to east. The financial services industry in Asia-Pacific is at the cusp of re-engineering and consolidating," said Justin Ong, Asia-Pacific asset and wealth management leader in Singapore.
Asia's expanding affluent middle class of recent years has fuelled business development on a number of fronts, with banks such as UBS, Julius Baer, BNP Paribas, Citigroup and Standard Chartered developing offerings. Not all non-domestic banks have found the process easy, however, with some such as Barclays, Societe Generale, ANZ and Royal Bank of Scotland selling off Asia wealth businesses to domestic players such as OCBC and DBS. The external asset management business model has also gained ground in the region, bringing its own needs as a sector, as chronicled by this news service in a major recent report in conjunction with UBS. (See here.)