People Moves
Robeco Names Distribution Chief For Asia, Middle East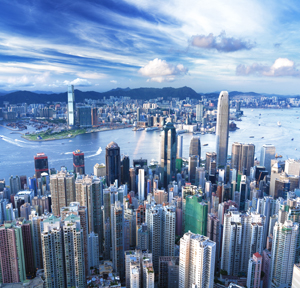 The asset management house has appointed a distribution boss for the Middle East and Asia-Pacific.
Netherlands-headquartered asset management house Robeco, which in July last year said it was opening a new office in Singapore, has appointed Graham Elliot as head of distribution for the Asia-Pacific and Middle East. He is based in Hong Kong.
The new role involves a focus on institutional and wholesale distribution in Asia-Pacific (ex-Japan) and the Middle East. Elliot is also responsible for the day-to-day management of Robeco Asia Pacific, joining chief investment officer Arnout van Rijn and chief operation officer Jorg Sunderman, who are both based in Hong Kong. Asked by this news service if the role was a newly-created one, the firm said: "The composition of the management has changed."
On an interim basis, Elliot will combine his new role with his existing responsibilities as country manager and head of sales for the Middle East and Africa, Robeco said in a statement yesterday. Elliot has more than 20 years of experience in the asset management industry across global markets, including Europe, the Middle East, Africa and Central Asia.
Elliot joined Robeco in 2011 as country manager and head of sales for the Middle East and Africa. Before joining Robeco, he was chief executive of BNP Paribas Investment Partners Middle East. Until 2010 he was a managing director at BlackRock, and formerly at Barclays Global Investors, before its acquisition by BlackRock in 2009. Elliot started his career in asset management in London in 1996, as a sales director at Legal & General Investment Management.
"Asia-Pacific is key to our development and we will continue to commit and support our growth in this region. I am very pleased to have Graham leading our Asia Pacific distribution and management operation. His long and proven track record in leadership positions and his deep knowledge of Robeco, together with his experience managing global distribution businesses, have prepared him well for this new role," Robeco's CEO, Gilbert Van Hassel, said.
Robeco has had a presence in the Middle East since 2000 and in the Asia-Pacific region since 2005, adding offices in Dubai, Hong Kong, Seoul, Shanghai, Sydney and Tokyo. Last year, the asset manager said it had obtained a Wholly Foreign-Owned Enterprise business license and launched its China research team, located in Shanghai.
The team at the office in Singapore concentrates on credit research and building business in the wider Southeast Asia region.