M and A
Bank J Safra Sarasin Completes Monaco Bank Acquisition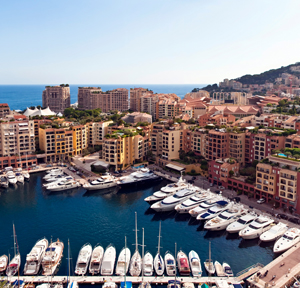 The Swiss bank has completed another acquisition of a bank nestling on the shores of the Mediterranean.
Bank J Safra Sarasin, the Switzerland-headquartered banking group, has completed its purchase of Credit Suisse (Monaco) SAM, as announced in March of last year for an undisclosed sum. The bank also agreed to buy a Credit Suisse business in Gibraltar last year, with that deal completed in November.
The bank said it was "determined to further strengthen its position as it believes in the principality as an important financial centre".
The two acquisitions are the latest in a string of recent M&A deals in the European private banking industry. Last year, for example, Liechtenstein's LGT agreed to acquire a majority stake in the UK's Vestra Wealth. Paris-listed Societe Generale bought the UK and Channel Islands wealth management businesses of BHF Kleinwort Benson Group (that entity has been renamed Kleinwort Hambros). Other recent deals include Geneva-headquartered SYZ Group's purchase of the Swiss wealth arm of Royal Bank of Canada, while Julius Baer acquired Commerzbank International SA Luxembourg.
Bank J Safra Sarasin, founded in 1841, has been operating in Gibraltar since 2001 and in Monaco since 2006. In November 2015 Banque J Safra Sarasin (Luxembourg) agreed to acquire Bank Leumi's Luxembourg's private banking business.