People Moves
Standard Chartered Makes Further Senior Asia Hires For Wealth, Private Banking Teams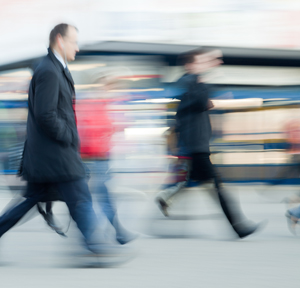 The banking group has made a series of senior Asia-based appointments in the private banking and wealth sectors, it said today.
Standard Chartered has made a number of senior appointments in Asia to bolster its private banking and wealth management teams in Greater China and North Asia, as well as enabling it to develop services for ultra-high net worth clients, the bank said today.
The bank appointed Harry Lai, who joins from Barclays, as market head, Greater China and North Asia, on 3 January. This followed the hires of Michael Yong-Haron, formerly at Royal Bank of Canada, and Alex Tse, formerly at Credit Suisse, as market heads for GCNA in August 2016.
In addition, the regional front office team has added 12 new senior relationship managers since October, it said in a statement.
The market heads report to Vivian Chan, whose appointment as regional head, private banking for Greater China and North Asia, was announced in July 2016. Chan, who started in her role on 6 January 2017, has more than 30 years of experience in the business sector.
The UK-listed bank's wealth advisory business has seen the appointments of Barry Chan from Julius Baer as regional head of investment advisory for Greater China and North Asia in July last year, and Teddy Chu from Credit Suisse as regional head of trust and fiduciary services, GCNA, in December 2016.
In late December last year, the head of investment advisory for Southeast Asia at Standard Chartered Private Bank, left the bank. Mario Becker, holding the title of managing director, had been at Standard Chartered for seven years and was based in Singapore, overseeing wealth of ultra-high net worth clients. He was previously at Deutsche Bank's wealth management division.
Earlier in December, the bank hired Chris Allen, a top regulatory lawyer from Barclays, as its new general counsel for clients and products, with responsibilities encompassing private banking.
Back in October, this publication reported that at least 10 private bankers joined Standard Chartered in Hong Kong. Some were joining from Barclays, but it was not clear how many of them came from that bank. Standard Chartered hired global private-banking head Didier Von Daeniken from Barclays in March.