People Moves
Deutsche Bank Names Replacement Global Head Of Anti-Financial Crime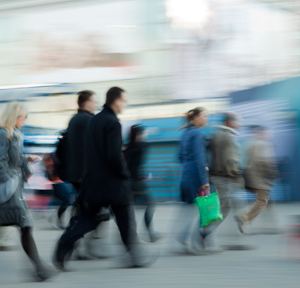 Deutsche Bank has a new head of anti-financial crime and group money laundering officer, naming the person a few days after the predecessor left after just six months in the post.
Deutsche Bank has appointed Philippe Vollot as global head of anti-financial crime and group money laundering reporting officer, just days after the previous head, Peter Hazlewood, left the position after just six months, according to a memo sent to staff.
Vollot has been with the Frankfurt-headquartered bank for more than 13 years and most recently held the position of global chief operating officer for regulation, compliance and anti-financial crime. He has also held various positions within the compliance, anti-money laundering, legal and regional management fields. Aside from his roles within the private sector, Vollot has also worked for the French Financial Markets Authority.
In his new role, he will report to Sylvie Matherat, chief regulatory officer, and will become a member of the firm's executive committee. Vollot will be based in Frankfurt.
Year-on-year, investment in staffing for Deutsche Bank's anti-financial crime department has increased 51 per cent, a source at the bank told this publication earlier this week.