Alt Investments
Stonehage Fleming Upbeat On Private Equity As New Fund Has Final Closing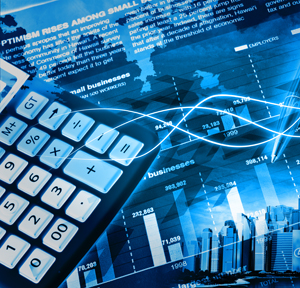 The multi-family office has recently held the final close of a private capital fund.
Multi-family office Stonehage Fleming, which recently announced the final close of a private capital fund, taking total money-raising for such funds to $166 million in the past 18 months, is optimistic about the overall market for private capital investment.
While there have been some reports that the market for private capital has hit some recent headwinds with a slowdown in fund-raisings (see here), this firm says the overall environment hasn't got worse and strongest investment houses are still able to attract inflows.
"Whilst there is significant dry powder available, GPs have continued to show discipline when making new investments," Richard Clarke-Jervoise, partner at the firm, told this publication recently. ("Dry powder" is a term relating to unused capital in private equity funds.) The present situation is in contrast to 2006-07, when highly leveraged private equity funds were holding cyclical businesses, suffering in the subsequent downturn, he said.
Earlier this month, the multi-family office announced the final close of the StonehageFleming Global Private Capital Fund 2016. In conjunction with a number of new separate accounts, this takes the total the firm has raised for investment in private capital funds over the last 18 months to $166 million. The 2016 Fund is the first of a series of annual funds for the international family office's innovative new private capital programme.
Each annual fund will invest in five to seven best-in-class managers which will provide underlying exposure to between 50 and 100 high quality portfolio companies.
The firm said its private capital programme offers several advantages compared with alternatives such as private bank feeder funds, funds of funds or listed private equity. The programme seeks to offer its clients access to top-performing segments of the private capital markets together with a focused portfolio and accelerated deployment. By deploying half of the fund at inception, the programme is designed to immediately capture benefits of the private markets and avoid the initial negative returns and cash flows typically experienced by private equity investors in the early days of their portfolio.
About two-thirds of the money in the new fund will be put into mid-market buyouts and technology firms; the remaining third of the fund will be invested in opportunities arising directly from prevailing macro-economic conditions, Clarke-Jervoise said.
The holding period for investments in such a fund is 10 years; Stonehage Fleming also tries to have some funds that have a slightly shorter time-horizon.
Since 2001, Stonehage Fleming (Stonehage and Fleming Family & Partners merged in 2015) has invested a total of over $1.5 billion of private capital since 2001. Stonehage Fleming, which advises on more than $40 billion of assets, serves more than 250 families; it operates in seven countries.