People Moves
Credit Suisse's Varnholt Takes Over As Swiss Investment Chief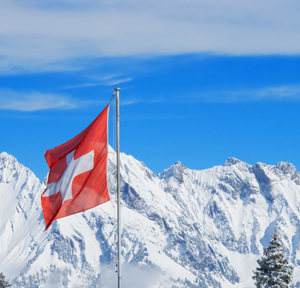 In the new year, Varnholt will replace one of the Swiss bank's prominent female executives.
Burkhard Varnholt is to become chief investment officer of Credit Suisse's Swiss bank, taking over from Anja Hochberg. This role is in addition to his responsibilities as deputy global investment chief and vice chairman of the bank's investment committee.
Hochberg will continue in her role as head of investment services, remaining a member of the investment committee.
Varnholt rejoined Credit Suisse last month, having formerly worked within its private banking arm from 1996 to 2006 as global head of financial products and investment advisory. He spent the following eight years as CIO at Bank J. Safra Sarasin, before becoming CIO and head of investment solutions group at Julius Baer for almost two years.
In his new role, Varnholt will report to Michael Strobaek, global CIO and head of investment solutions and products, and Thomas Gottstein, chief executive of Credit Suisse in Switzerland.
Varnholt's appointment comes amid reports the bank is planning to axe a number of Swiss jobs.