Compliance
Coutts Says PEP Policies Are In Line With Regulation After Media Reports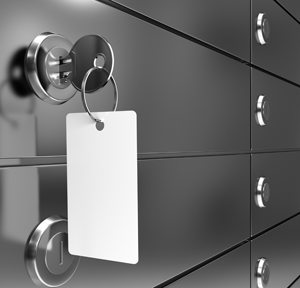 The Royal Bank of Scotland's private banking arm said it does not open banking relationships with individuals who are subject to international sanctions.
Coutts has reacted media claims that it provided offshore services to controversial clients, including a member of the Brunei royal family who stole billions from his own country, insisting its politically exposed person policies are in line with anti-money laundering regulations.
Asked by this publication about the matter, the bank said: "We take our responsibilities under AML and anti-corruption regulations extremely seriously and have policies in place to ensure compliance with the regulations in the jurisdictions where we operate. Our guidelines on working with politically exposed individuals are in line with AML regulations and we take a proactive approach to these issues, which impact all banks. We do not open banking relationships with individuals who are subject to international sanctions and where existing clients are subsequently placed on sanctions lists, we exit the relationship or engage proactively with law enforcement where it is not possible to immediately do so."
The bank did not directly comment on the Brunei matter.
According to an investigation published earlier this week by the Guardian, the taxpayer-owned bank managed secretive tax haven structures for the Sultan of Brunei's younger brother, Prince Jefri Bolkiah, a notorious royal socialite who blew billions of dollars of his country's money on luxury cars, private jets, boats and antique art. Between 1986 and 1998, he served as finance minster of the oil-rich state and chairman of its sovereign wealth fund. Years of litigation throughout various jurisdictions following the lavish spending spree eventually ended in 2014, when Brunei accepted that he had honoured a settlement agreed in 2000.
Fresh controversy has now arisen as leaked documents from the offshore law firm Mossack Fonseca, known as the infamous Panama Papers, show that Bolkiah remained a Coutts client throughout this period of legal battles. Mossack Fonseca learned last year that it was acting as a registered agent for two British Virgin Island companies of which Bolkiah was the ultimate beneficiary, one of which held a bank account with Coutts Zurich.
When the law firm learned of the prince's involvement, it immediately resigned as the companies' agent and told Coutts in an email that Bolkiah's companies "present a high risk to us", according to the Guardian's investigation.
While it is legal to offer banking services to what are known as politically exposed persons – politicians, state officials and their families and associates – they must be subjected to enhanced due diligence checks and regulatory scrutiny, in particular on the source of funds.
Although Coutts was reportedly aware of the risks that Bolkiah and his companies posed to AML policies, the Royal Bank of Scotland's private banking arm allegedly continued to do business with the playboy prince.
Coutts trustees arm is regulated by the Jersey Financial Services Commission. In recent months, the firm has been working with a number of regulatory authorities as part of wider enquiries concerning trust and company administration services in low tax jurisdictions.
Earlier this year, the private bank agreed to sell its Jersey-based trust and company administration services business in a management buyout deal.