People Moves
StanChart Regional CEO Resigns; Replacement Named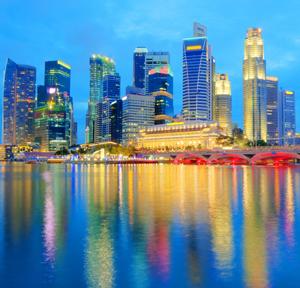 One of the most senior managers in the Asia region for the bank has resigned. A replacement has been appointed.
The regional chief executive of Standard Chartered for the ASEAN and South Asia area, Ajay Kanwal, has resigned with immediate effect, saying that his recent disclosures about previous personal investments in firms outside the bank fell short of proper conduct.
As a result of his departure, Anna Marrs, who is CEO for commercial and private banking, will take on his former role, pending regulatory clearance, the UK-listed bank said in a statement yesterday.
"The bank rightly sets very high internal standards on disclosures for all staff. After careful deliberation I felt that some of my internal disclosures about my historical personal investments in businesses outside the bank did not meet these very high standards. Though I do not own these investments anymore, as a senior leader my actions should be beyond reproach. Hence with regret I have decided to tender my resignation. I wish Bill and all my colleagues a very successful future," Kanwal said.
Kanwal was one of four new regional chiefs appointed by Bill Winters, group CEO, in a new corporate structure last year. Reports said he was credited with steadying some of the bank's operations in the region.
Winters said: "Ajay's historical personal investments in businesses outside the bank had no impact on our clients or the economic interest of the bank. He was elected to put the bank's interests above his own and I respect his decision to step down. Ajay has had a 24-year long distinguished career with the bank and has done an outstanding job as the regional head. Along with my colleagues on the management team and his many friends across the bank, I wish him well for the future."
Marrs joined StanChart in 2012 and has held a number of roles including group head of strategy and corporate development. She will continue to be based in Singapore.
Prior to joining Standard Chartered, she was a partner at McKinsey & Company's banking practice.