People Moves
LGT Vestra Hires New Wealth Manager, Investment Manager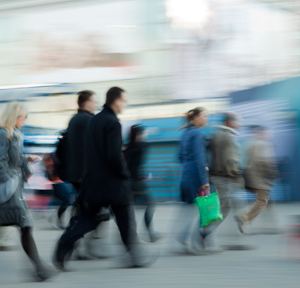 The UK-based wealth management partnership, which offers a range of investment management, wealth planning and private investment services, has hired a former Credit Suisse employee and Falcon Private Wealth's former UK head of investment.
LGT Vestra has recruited Andrew Cattle and Noel Craven as a wealth manager and investment manager respectively.
Throughout the past decade, Cattle has held numerous senior management and relationship management positions within Credit Suisse's private banking arm, leading teams of bankers in both the firm's onshore and offshore businesses. In recent years, he has been focused on finance professionals and entrepreneurs.
Prior to his time spent in private banking, Cattle spent many years in investment banking in both Asia and the UK, LGT Vestra said in a statement.
In his new role, he will draw on his previous experience to develop relationships with high net worth clients.
Craven joins from Falcon Private Wealth, where he worked as UK head of investment solutions for two years. Prior to that, he held the role of head of discretionary portfolio management. His responsibilities included portfolio management and heading up the firm's investment team.
In his new role, he will work with fixed income and equity specialists to advise on top-down asset allocation and the implementation of investment strategies that reflect the macroeconomic outlook of the firm within portfolios. In addition, he will leverage his existing network of business contacts and ultra-high net worth clients to increase the total assets under management, LGT Vestra said.
"Their reputation and experience will be a great addition to helping us continuously improve the service that we offer to our clients," said David Scott, chairman of LGT Vestra.