People Moves
Bank J Safra Sarasin Brings Over Former VP Bank Singapore Senior Manager For New Role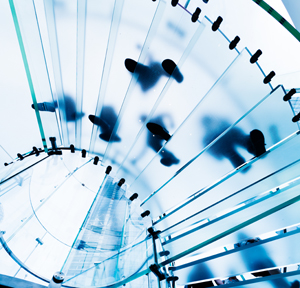 The Switzerland-headquartered firm has recruited from a rival to create the new role of head of external asset managers and intermediaries, Asia.
Switzerland-headquartered Bank J Safra Sarasin has appointed former VP Bank Singapore senior manager Peter Bühler as a managing director. He takes on a new role at the firm as head of external asset managers and intermediaries, Asia.
In this role, Bühler reports to Benedikt Maissen, chief executive, Singapore. He is based at the firm's Singapore Branch. In April, the bank appointed Maissen as CEO, taking over from Eric Morin, who last year joined another Switzerland-based private bank, Union Bancaire Privee, to head up its Asian operations.
The bank's creation of a new role as head of EAMs and intermediaries highlights the growth of EAMs in the Asia-Pacific region. This publication, in conjunction with UBS, earlier this year issued a report examining the EAM market and how it is reshaping the wealth management landscape of the region. For more information, see here.
"Peter has tremendous experience in building international businesses and working with intermediaries. At Bank J Safra Sarasin he will help us to expand our business and our client base. In 2016 we have made some substantial hires, demonstrating our deep commitment to our clients and to Asia," Enid Yip, CEO, Asia at Bank J Safra Sarasin, said in a statement today.
At VP Bank Singapore, Bühler most recently established a key client desk. Before that, he headed a segment of intermediaries and international clients.
Bühler joined VP Bank in 2012 from Clariden Leu Singapore, where he built the international business from 2010 to 2012.
From 1991 to 2010 Bühler worked at UBS in Switzerland, London and Singapore, and was head of financial intermediaries, Southeast Asia from 2007. He began his private banking career in 1983 as an apprentice with Falck & Cie Private Bank.
At the start of March, Bank J Safra Sarasin appointed former senior ABN AMRO private banker Feroze Sukh as managing director, client advisory. Sukh manages a team of six, three of whom have already joined the bank, covering the non-resident Indian and international markets.