Reports
Julius Baer's AuM Scale Fresh Heights; Gross Margin Dips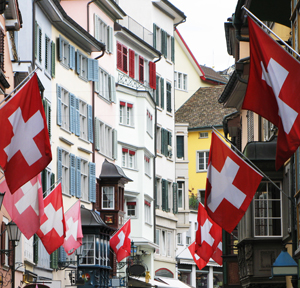 Assets under management at the Swiss bank rose to a new high, benefiting from the effects of market moves, inflows and recent acquisitions.
Julius Baer's assets under management hit a record SFR327 billion ($326.1 billion) at the end of October, a rise of 9 per cent over the 10-month period from the end of 2015, it said today.
The rise was propelled in part by net new money, positive market performance and the consolidation of Kairos Investment Management (in April), with almost SFr9 billion of AuM, and the acquisition in July of Commerzbank International Luxmbourg, with almost SFr3 billion.
These positive effects were partly outweighed by negative currency effects, mainly because of the weakening of sterling and the dollar against the Swiss franc, the Zurich-listed firm said in a statement.
Net new money in the year to-date was, on an annualised basis, close to 4 per cent. With the exception of Latin America, all regions have realised net inflows so far this year. Based on relationship manager hiring and its net inflows outlook, the firm expects net new money to improve into the 4-6 per cent target range in 2017.
At the end of October, the number of RMs had grown to 1,376, a year-to-date net increase of 159. Of these, 115 RMs were added through recruitment and 44 were added through the acquisitions of Kairos and CISAL.
Despite a slight improvement in Asia, overall client trading volumes declined markedly in the four months from the end of June. As a consequence, the gross margin for the first ten months declined to just over 91 basis points. This compares to just below 95 basis points in the first half of the year.
Despite the decline in gross margin since the end of June, Julius Baer said it is confident that its cost management will help achieve a cost/income ratio for the current financial year inside the 68-69 per cent guidance range provided earlier this year. This would assume no significant deterioration in market conditions in the last two months of 2016.
Julius Baer Group's detailed financial results for 2016 will be published on 1 February 2017.