People Moves
Brooks Macdonald Co-Founder Steps Down From Helm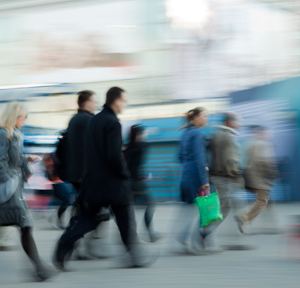 HSBC's UK wealth head will take over leadership of the UK wealth and investment manager.
London-listed Brooks Macdonald has appointed Caroline Connellan from HSBC as its new group chief executive. She replaces co-founder Chris Macdonald, who will become deputy chairman as of April 2017.
Connellan, who joined HSBC in 2012, was most recently head of UK premier and wealth at the bank. Her previous roles include group strategy director at Standard Life and consultant at McKinsey.
As deputy chairman, Macdonald will also serve as an advisor to Brooks Macdonald. Subject to shareholder approval, he will take on the role of chairman in the future.
"Chris has been central in the foundation, development and significant growth of Brooks Macdonald over the last 25 years. His new role as deputy chairman will ensure the Group continues to benefit from his experience and expertise as it fulfils its growth ambitions," said Chris Knight, chairman of Brooks Macdonald.
"Caroline brings significant wealth management experience that will be critical to delivering the group's strategy and we are confident that she will bring a valuable external perspective which, together with our experienced management team, will enable us to meet our clients' expectations and to drive further growth in our business."
The change in leadership coincides with the company's results statement for the quarter ended 30 September 2016. Discretionary funds under management rose 7.5 per cent quarter-on-quarter to £8.92 billion ($10.9 billion) thanks to investment growth of £451 million and net new business of £170 million.
"Notwithstanding potential market volatility, we look forward with confidence as we continue to leverage the growing strength of our brand, investment offering and professional intermediary relationships," said Macdonald in a statement on the London Stock Exchange.