People Moves
Deutsche's Wealth Arm In Asia Finds New Chief After Predecessor Leaves For UBS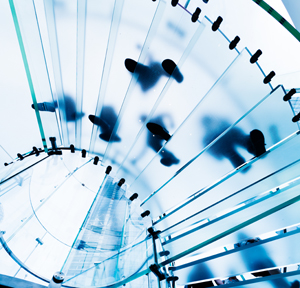 There is change at the top of the German bank's wealth management business in Asia.
Deutsche Bank's wealth management arm has found a replacement for the the chief who recently left to join UBS, this publication can confirm.
Lok Yim who has been the head of wealth management, North Asia, since 2009, will take over the leadership role for Asia as a whole, taking effect immediately. He succeeds Ravi Raju, who has left to join UBS Wealth Management after nearly ten years at the German lender, as reported by this publication earlier this week.
He started working with Deutsche Bank in 2007 as head of investment solutions in North Asia and head of business management. Earlier roles have included an 11-year stint at Citigroup in various senior wealth management and investment banking roles in London, Hong Kong and Switzerland.
Separately, Anurag Mahesh, global head of key client partners, has also decided to leave the bank.
The bank is to announce succession plans for Mahesh's and Yim's roles in due course.
According to the details of an annoucement sent to this publication, Deutsche said that its wealth management strategy in the Asia-Pacific region remains unchanged. "Asia Pacific continues to be one of the cornerstones of our global investment plans and will only strengthen in importance over time," it said.
"We have a unique opportunity to be a trusted, global, expert adviser to wealthy clients in Asia- Pacific who have sophisticated, international needs. In particular, our capital markets expertise is increasingly becoming the backbone of our growing, high net worth proposition, starting with North Asia and with a focus on Hong Kong, Singapore and the non-resident Indian markets," it said.
As at 30 June 30, Deutsche Bank Wealth Management's global client assets size was €361 billion (of which €49 billion was from the APAC region).
Recent pain
Recent weeks have been painful for Deutsche, which has seen its share prices hit by speculation about its financial strength. John Cryan, CEO, has emailed staff to reassure them of the bank's "strong fundamentals" following reports that some hedge funds have withdrawn money.
Earlier in October, the US Justice Department requested $14 billion from Deutsche to settle claims that it missold residential mortgage-backed securities; there remains speculation on whether the Frankfurt-listed bank will be able to secure a far lower settlement. In May last year, the bank agreed to pay a $55 million fine to settle charges from the Securities and Exchange Commission that it misstated its financial accounts at the height of the financial crisis.
To date, this publication has not heard of whether the travails of the parent bank are causing Deutsche's wealth business harm in terms of possible client defections.