People Moves
Vontobel Sells Some Businesses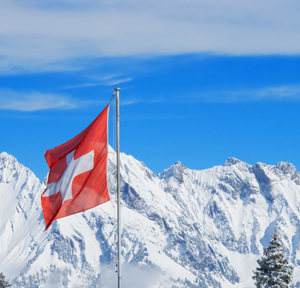 The Swiss firm is spinning off some business entities, in some cases involving a management buyout, as it integrates other operations purchased earlier in the year.
Zurich-listed Vontobel has sold some of the businesses it picked up as part of its acquisition, closed last seek, of Vescore, a subsidiary of Raiffeisen.
The firm is disposing Vescore subsidiaries CEAMS Holding, Vescore Fondsleitung and 1741 Fund Management, it said in a statement late yesterday. The financial size of the transactions are not being disclosed.
Vontobel acquired Raiffeisen's asset management subsidiary Vescore this year and boutiques Quantitative Investments and Sustainable Investments are to be integrated into Vontobel Asset Management's international boutique model. CEAMS is being sold to the two CEAMS managers Diego Föllmi and Dmitry Baulin as well as Dr Andreas Mattig from Hérens Partners.
CEAMS Holding AG - with its subsidiary CE Asset Management - is an independent asset management boutique of Vescore AG that has around 20 employees. Its offices are in Meilen and Riga.
The fund managers Vescore Fondsleitung and 1741 Fund Management are being sold in a management buyout. The entities are independently operating subsidiaries of Vescore with around 15 employees. They are headquartered in St Gallen and in Vaduz, Liechtenstein, respectively.
"It was important to us that the new owners can ensure continuity for the clients and employees of the Vescore subsidiaries," stated Christoph Ledergerber, head of integration at Vontobel Asset Management.
Subject to approval by the regulatory authorities, both transactions are expected to close in the fourth quarter of 2016. Both parties agreed not to disclose details on the transaction.