People Moves
Barclays Appoints International Wealth Head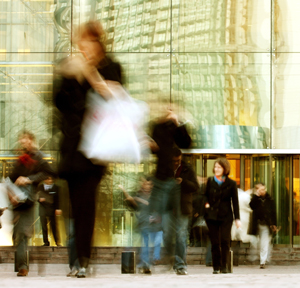 The British bank has handed the role to one of its European executives.
Barclays has appointed Karen Frank to lead its international wealth business.
Frank joined Barclays in 2012 as a managing director in the financial sponsors group and is currently co-head of FSG in Europe, the Middle East and Africa, a role which will now be held solely by Ken McGrath. Frank is a member of the banking EMEA operating committee. Before Barclays, she spent four years as a managing director, investment banking at Goldman Sachs International, according to her LinkedIn profile.
Based in London, Frank will also join the Barclays Corporate & International executive committee.
"Karen will be working closely with the International Wealth team over the coming weeks to develop a growth-led strategy to take advantage of this area of significant opportunity," the bank said in a statement.
The appointment follows Barclays' restructure in March into two separate core businesses, Barclays UK and Barclays Corporate & International, which includes the international wealth arm.
Barclays saw its pre-tax profit fall 21 per cent year-on-year to £2.06 billion ($2.7 billion) in the first half of 2016 as it continued to sell off its "non-core" businesses. However, pre-tax profit from the bank's core businesses, which include Barclays UK and Barclays Corporate & International, increased 19 per cent year-on-year to £3.97 billion.
Earlier this month, the bank revealed plans to reorganise its UK discretionary portfolio management team in a move that is expected to see "small" job losses.