People Moves
MilleniumAssociates Names New Partner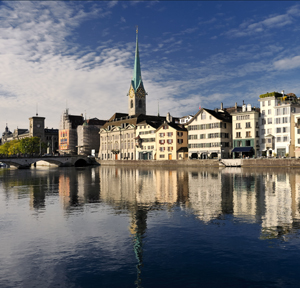 The M&A and corporate finance advisory firm, which is active in the wealth management space, has expanded its senior team.
MilleniumAssociates has appointed Biagio Zoccolillo as a partner, based in Zurich.
Since April last year, Zoccolillo has been running his own consultancy practice, advising entrepreneurs, wealthy individuals and families, as well as corporates and institutions. He previously spent 11 years at Mirabaud & Cie, where he was a managing director, according to his LinkedIn profile. Before that, he held management roles at United European Bank (now BNP Paribas Switzerland), West Merchant Bank, and UBS.
"He is a seasoned banking expert with not only impressive regional and international experience but also a strong understanding of a variety of clients, be they from a banking fraternity or the entrepreneurial and corporate sphere, and will add to the firm's capabilities and be invaluable support in our efforts to expand our Swiss and global advisory services," said Ray Soudah, MilleniumAssociates' founding partner.
MilleniumAssociates has offices in London and Zurich. Its financial services practice offers advice on transactions for the global financial services industry, in particular the wealth, asset management, private banking and private equity sectors.