People Moves
Global Consultancy Names New MD For China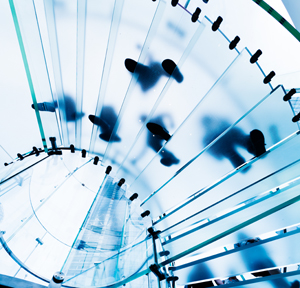 One of the world's business consultancies, which works in sectors including wealth management, has a new head of its China operation.
Global business consultancy Bain & Company, which works in fields including wealth management and financial services, has named Weiwen Han as managing director of its Greater China practice. He takes the helm from Michael Thorneman, who was MD of Bain Greater China for eight years and is returning to advise private equity and corporate clients in China on strategy.
The change in Thorneman's role, the firm said, is part of its "servant leader" model in which partners regularly rotate into leadership roles and then back to full-time client work.
Han will be responsible for leading growth, operations, people and brand strategy for the firm's offices in Shanghai, Beijing and Hong Kong. The appointment was announced yesterday by Bob Bechek, Bain's worldwide managing director, and Dale Cottrell, head of the firm's Asia-Pacific (APAC) region. Bain is marking its 25th anniversary of having a presence in China.
Most recently, Han was a partner in the firm's private equity practice and a senior member of its digital, consumer products and retail practices. He is also actively engaged in Bain's "Developing Market 100" initiative.
Thorneman and Han will work together over the next six months to ensure a smooth transition. Han will officially take over the role of managing director on 1 October.