People Moves
BNP Paribas IP Names New CEO For Singapore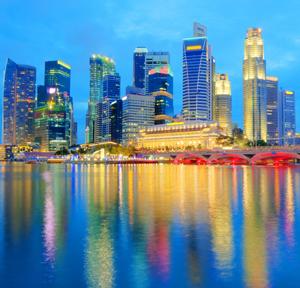 There has been a change at the top of BNP Paribas Investment Partners in Singapore.
BNP Paribas Investment Partners has appointed Christian Bucaro as its chief executive in Singapore, taking over from Puay-Lit Tan, who is taking time off to pursue personal interests.
Bucaro, who takes up the role with immediate effect, reports jointly to Ligia Torres, head of Asia-Pacific, and Tino Moorrees, head of Asia sales, the France-headquartered firm said late last week.

As part of the role, Bucaro is also responsible for overseeing Singapore business interests, and driving local strategy across all client groups.

Bucaro joined BNP Paribas Investment Partners in 2005 in Italy, where he set up a retail business development team. In 2008, he moved to London, where he held several senior roles such as head of UK offshore business development and deputy head of global distributor relationships. He joined the Singapore office in 2012 as team head of distribution sales for Southeast Asia. He was appointed head of private wealth for BNP Paribas Investment Partners, Asia-Pacific in January 2014.

BNP Paribas Investment Partners, part of BNP Paribas, employs more than 700 investment professionals, overseeing €532 billion ($595 billion) of assets.

In August, BNP Paribas Wealth Management appointed a Japan desk head, based out of Singapore: Takeshi Fujimoto. He previously worked at Sumitomo Mitsui Bank Corporation for three years. His latest role was that of deputy general manager, head of wealth management.