People Moves
Raft Of Appointments At Stonehage Fleming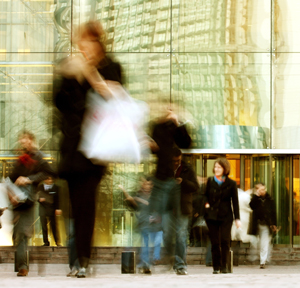 The international multi-family office firm has made a number of senior appointments.
Stonehage Fleming, the multi-family office group, has made a raft of appointments to new roles, it announced today.
The firm promoted Roelof Botha to director and head of the family office business in the UK, Botha joined the Stonehage Fleming group from Deutsche Bank in 2012 and has been a client relationship manager in the family office division based in Neuchatel, Switzerland, focusing predominantly on international families and UK resident non-domiciled individuals.
It has named Frank Le Maistre as head of broking services, based in Jersey. New appointments have been made for Jacqui Cheshire, partner in the Geneva office – heading the family office business in Switzerland, and for Ana Ventura, partner in the Zurich office, to head the family office in Jersey.
Frank Le Maistre has been named head of broking services, based in the firm's headquarters in Jersey, it said. Le Maistre joins from wealth management firm and brokerage Brooks Macdonald in Jersey where, as head of dealing, he was responsible for client relationships and the firm's trading systems. He joined Brooks Macdonald as part of the company's takeover of Spearpoint where he had been a Principle in charge of stockbroking since 2008.
In his new role, Le Maistre reports to Graeme Gill, partner and head of dealing and treasury.
The firm serves more than 250 families of wealth, advising on more than $40 billion of assets and includes an investment business with more than $12 billion under management for families and charities. Stonehage Fleming is majority owned by management and staff, employing over 500 people, operating in seven jurisdictions. It was rebranded in September last year after Stonehage merged with Fleming Family & Partners to create Stonehage Fleming Family & Partners, part of a number of mergers involving wealth management groups.