Trust Estate
GUEST ARTICLE: Wedlake Bell On EU's Proposed Trust Disclosure Rules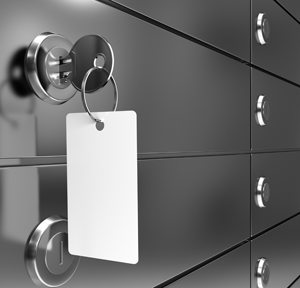 Trusts are part of an international drive for great transparency about beneficial ownership and control. A great deal is at stake for Common Law jurisdictions in which trusts are a feature, as this article argues.
Recent years have seen a number of calls for public registers of beneficial ownership of companies and trusts, or other measures to open up information about ownership and control. In the case of trusts, these structures are familiar parts of the English Common Law; public registers raise particularly tricky issues for Common Law jurisdictions such as England, various overseas territories such as the Cayman Islands, as well as Singapore and Hong Kong. Disclosure of beneficial ownership seems a self-evidently "good thing" in an era that craves transparency and abhors secrecy. The Panama Papers saga earlier in the summer reinforced demands for beneficial ownership information. Not every observer of such matters beliefs public registers are the best course (see this article here). The issue remains controversial - what is the correct dividing line between secrecy, seen as a bad thing, and legitimate privacy, a good thing? And the European Union has weighed in - but how will its directives take effect on the UK, for example, if the country is leaving the European Union following the June Brexit vote?
This article, by Camilla Wallace, partner in the private client team, and Edward Craft, partner in the corporate team, at Wedlake Bell, a UK law firm, examines the issues. The issues are by no mean confined to the UK, and we hope readers in a number of jurisdictions find this article of value.
Trusts in the UK have long been private structures, with information on the terms, identity of beneficiaries and trust assets only available to the settlor, trustees and certain beneficiaries. But this looks like it is about to change.
On 5 July 2016, the EU Commission published proposed amendments to the Fourth Anti-Money Laundering Directive. The AML Directive includes provisions designed to increase the transparency of companies, trusts and other structures in the fight against tax evasion and terrorist financing, primarily through the establishment of central registers of beneficial owners in each member state. The directive was originally adopted by the EU in May 2015 and was due to be transposed into national law by 26 July 2017; however, the dreadful terrorist attacks in Paris and Brussels have now shifted the landscape. The desire to tighten the proposed rules on transparency has risen further up the political agenda.
Trusts are included within the scope of the AML Directive; however, under the 2015 adopted version, central registers had to be established in relation to "taxable" trusts only, with the information being accessible by government authorities or obliged entities, not the general public.
The proposed amendments go further. They require beneficial owners and controlling persons of "business-type" trusts to be listed on a central public register in each member state, in a similar manner as is proposed for companies. "Business-type" trusts are broadly defined as those held by a person carrying on a trust management business, which points towards any trust with a corporate (or professional) trustee.
It is not proposed that non business-type trusts, such as those with trustees acting in their personal capacities, will be publically searchable in this way; but their details will nevertheless be named on a central register available to competent authorities (such as HM Revenue and Customs) and parties with a "legitimate interest". The latter is likely to include non-governmental organisations and potentially investigative journalists. The central registries will be connected EU-wide so that the information can be shared across member states.
So what does this mean for trusts in the UK? It is difficult to say with any certainty at present. Firstly, these amendments are only proposals at this stage, but there seems to be a political head of steam both in the European Parliament and with the Council. Secondly, there is now the question-mark over whether the UK will want or need to transpose any new directive following the Brexit vote.
The directive is likely to be adopted before the UK formally leaves the EU, but whether there is the political will in the UK to abide by it, or the inclination of the EU Commission to challenge the UK if it does not, remains to be seen.
Regardless of Brexit, the UK has demonstrated its commitment to the transparency of beneficial ownership information: it has led the way in the corporate sphere with the introduction of legislation requiring UK companies to maintain a public register of "people with significant control" effective on 6 April 2016 and, although still an ongoing process, as at 8 July 2016 there were over 28,076 beneficial owners on record.
Further, on 14 April 2016, the UK Government issued a joint letter with the other G5 nations making clear their commitment to establishing central registers of beneficial owners of companies, trusts and other structures. Notably, however, in the G5 letter, the proposal was for information to be made available to tax administration and law enforcement agencies, not the general public.
This is a difficult and sensitive area. Trusts are long-established, traditional vehicles for asset preservation and wealth planning. In many cases, the rationale behind the trust and who the trust is intended to benefit is extremely personal, and if such information is to be made public, it could lead to anxiety and be divisive within families – for instance where the settlor has named beneficiaries whose identities he wishes to keep private, as might be the case with illegitimate children, or where children have been given unequal interests.
Concerns over privacy and safety where minor and vulnerable beneficiaries are concerned remain (although the AML Directive proposes to allow member states the ability to exempt data on such individuals from being accessed in some cases). All of these concerns need to be balanced against the advantages of increased transparency against the use of companies, trusts and other structures to hide financial crime. However, the vast majority of UK based family trusts are set up entirely legitimately for asset preservation or personal reasons, or even charitable aims.
The drive towards greater transparency is ongoing, and it looks fairly certain that it will include trusts; but it remains to be seen whether this is done under the EU's AML Directive or bespoke UK legislation. For high net worth individuals with trust interests, there is a lot at stake. With the atrocity in Nice on 14 July, one expects such an appalling event will only strengthen the resolve to get all information the government believe they need into the hands of law enforcement authorities.