People Moves
AXA Veteran Named Asset Management Chief At Deutsche Bank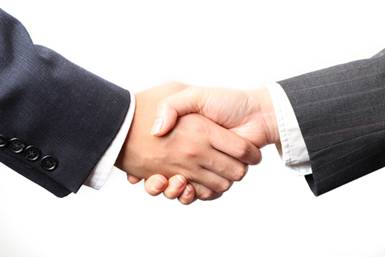 Germany's largest lender has rejigged its management board following the departure of its asset management chief in June.
Former AXA executive Nicolas Moreau has been appointed to the helm of Deutsche Asset Management.
Moreau, who will join the management board of Deutsche Bank in October, left French insurer AXA at the end of June after 25 years at the group. He was most recently chairman and chief executive of AXA France, having previously led AXA's businesses in the UK and Ireland and served as chief executive of AXA Investment Managers.
Based in London, Moreau will succeed Quintin Price, who stepped down in June for health reasons. He will initially be on a three-year contract.
In other high-level appointments, Kim Hammonds and Werner Steinmüller have joined the management board of Deutsche Bank for an initial three years.
Hammonds, who has been with the bank since 2013, will retain her role as group chief operating officer. Since the beginning of this year, she has led the bank's technology and operations, including digital transformation, information security, data management and corporate services.
Steinmüller, who joined Deutsche Bank in 1991, has been in charge of transaction banking since 2004. He will be the first Deutsche Bank management board member to be based in the Asia-Pacific region. He will manage business in this growth region from Hong Kong and will remain in his role as chairman of the supervisory board of Postbank.
"I'm pleased that Nicolas will add long-standing asset management experience to our board and that we are able to welcome Kim and Werner, who are both proven experts in their respective areas, to the board," said John Cryan, CEO of Deutsche Bank.
"With Werner Steinmüller, we have entrusted a highly experienced and well-regarded banker with further expanding our business in Asia. He is a long-standing expert in this key growth region," said supervisory board chairman Paul Achleitner. "Hammonds is responsible for a division that is essential for the transformation of Deutsche Bank."
Deutsche Bank will have an 11-strong management board. The appointments follow the bank's recent second-quarter statement, which revealed a 67 per cent year-on-year fall in pre-tax profit to €408 million ($449 million) amid "challenging" macroeconomic conditions and the lender's ongoing restructuring drive.