Legal
1MDB Scandal: Former Hong Kong-Based Firm Sues Goldman Sachs Over Conflict Of Interest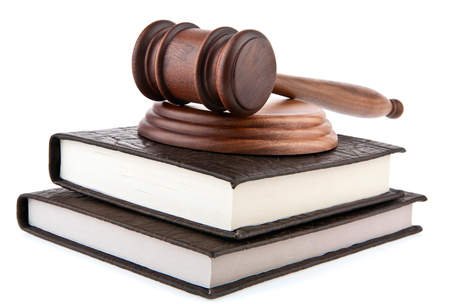 Another day, another development in the scandal engulfing the Malaysian government and international banks.
The scandal surrounding Malaysian state-run fund 1MDB rumbled on yesterday when a report said that a former Hong Kong-based investment fund, Primus Pacific Partners, is suing Goldman Sachs for its role in advising a Malaysian bank merger in 2011.
The South China Morning Post quoted Primus Pacific Partners as saying that the US firm and its then-managing director for Southeast Asia, Tim Leissner, concealed its close relationship with Malaysian prime minister Najib Razak when the bank was recruited to advise EON Capital, partly owned by Primus, in its $1.7 billion sale to Malaysia's Hong Leong Bank.
Najib "had close family and business ties with HLB", giving him an interest in the success of HLB's takeover of EON, Primus reportedly said in a statement.
At the same time that Goldman was advising EON on the merger, the New York investment bank was also the key advisor to 1MDB, which is chaired by Najib.
The story is the latest development in a saga that has seen accusations that the Malaysian prime minister, and others, siphoned money from 1MDB for personal gain and laundered this money via offshore accounts. The saga has seen banks investigated and warned of potential punishments. For more details, see here.
Goldman used its role advising EON to "secretly curry favour with the prime minister by using the (EON) board's confidential information" to help Hong Leong's bid for EON, the report quoted PPP as saying.
This news service attempted to contact Primus Pacific Partners via its website but the email address is no longer operating and its telephone number appeared to be out of service at the time of writing. The SCMP article did not clarify how it received a statement from that organisation.
Goldman allegedly convinced EON's board that Hong Leong's bid was fair, "even though Goldman Sachs knew that the bid in fact was well below the fair intrinsic value of the company", Primus Pacific Partners reportedly said. The firm, which held 20 per cent of EON at the time, asked a New York court to award it $510 million for fraud and breach of fiduciary duty by Goldman Sachs.
Goldman said it would fight the lawsuit, noting that Primus had lost a 2011 legal challenge to the merger in Malaysian courts.
"This plaintiff previously lost its challenge in the Malaysian courts seeking to stop a transaction involving a Malaysian company, which was then approved by shareholders. We will vigorously contest this misguided additional lawsuit in New York court," the firm told this news service.