People Moves
Schroders Scraps Head Of Structured Fund Management Role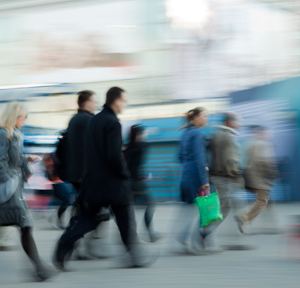 The London-listed investment house has confirmed the departure of its head of structured fund management amid another restructure.
Thomas See, head of structured fund management, is leaving the firm as it merges its structured fund management team with its portfolio solutions unit.
See launched Schroders' 'Maximiser' income enhancement strategy back in 2005. According to Trustnet, the £945.3 million ($1.24 billion) Schroder Income Maximiser fund, which invests primarily in equity and equity related securities of UK companies, has returned -1.1 per cent over the past year, compared to a UK equity income average return of 0.1 per cent. The fund, which See has managed since 2009, combines its UK equity portfolio with a call option strategy, with the aim of delivering an enhanced yield of 7 per cent per year.
His departure comes after Schroders announced last month the separation of its multi-asset investments and portfolio solutions business into two separate units following the departure of Nicolaas Marais.
See will hand over to Schroder income managers Kevin Murphy and Nick Kirrage. There will be no change to the investment process of the Maximiser range, which includes the European, Asian and Global Dividend Maximiser vehicles.
The combined structured fund management and portfolio solutions teams will now report to Mike Hodgson, the firm's head of risk managed investments and structuring.
A spokesperson for Schroders said: "The role of head of structured fund management is no longer required and Thomas See will be leaving Schroders."
"Mike Hodgson will take responsibility for the team and the funds under their management. The investment philosophy, process and management of the Maximiser funds will not change under Mike's leadership."