Reports
Net Profit Rises At Vontobel In H1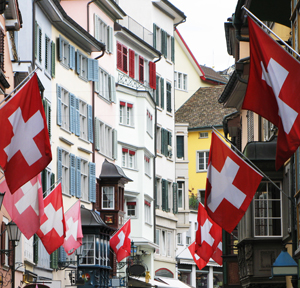 Net profits rose at Vontobel in the first six months of 2016 and the firm booked net inflows, although it said market conditions remain challenging.
Zurich-listed Vontobel achieved an 8 per cent year-on-year rise in net profit to SFr105.7 million ($107.3 million) in the first six months of the year, it reported today.
Asset management was again the main earnings driver at Vontobel, producing a 26 per cent rise in pretax profit to SFr85.3 million compared to the first half of 2015.
Wealth management contributed SFr34.2 million to pre-tax profit; financial products gained market share but felt the effects of weak markets, which were reflected in a 22 per cent drop in pre-tax profit to SFr30.0 million, the firm said in a statement.
The cost/income ratio improved from 75.7 per cent in the first half of 2015 to 72.9 per cent.
Advised client assets were SFr43.3 billion, it said. In the first six months of 2016, private and institutional clients put more than SFr3.1 billion of new money into Vontobel, translating into annualised growth of 7 per cent. Total client assets declined slightly to SFr179.3 billion.
"The first half of the year demonstrates that with our strategy, which is focused on delivering benefits for clients and on maintaining our entrepreneurial agility, Vontobel is well positioned to operate even in difficult periods and is on the right track. All three businesses – wealth management, asset management and financial products – display a high level of profitability and business momentum. In this context, Vontobel is primarily striving to generate organic growth, which can be supported by individual transactions – as underscored by the agreements with Raiffeisen," said Zeno Staub, CEO of Vontobel.
"We will continue to systematically pursue our growth and profit targets even though we have to assume that operating conditions for our business will not improve in the second half of the year," he added.