WM Market Reports
Oliver Wyman, Deutsche Study Tells Wealth Managers: It Gets Harder From Here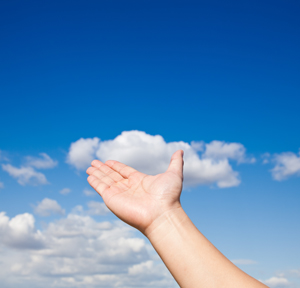 The ability of the global wealth management industry to sustain AuM growth at the pace of recent years will be tested by sharper competition and other forces, a new report by Oliver Wyman and Deutsche Bank says.
Wealth management entities' valuations are at the highest they have been since the global financial crisis but they may not be able to sustain the pace. There is a danger firms will take on risky clients to hit their asset-gathering goals, a study of the sector by Oliver Wyman and Deutsche Bank says.
The report, entitled Running Faster to Stand Still, issued this week, said lower earnings volatility, capital efficiency and strong "core" revenue growth have created the highest wealth management valuations seen since 2008. Wealth management units - defined in the report as those serving high net worth individuals with more than $1 million in investible assets - account for 37 per cent of the sum of parts bank valuation for the leading wealth managers, more than double the 16 per cent share observed in 2007. This compares to a 28 per cent share of revenues.
But the report warns: "We now expect asset growth to slow, costs to rise and fee pressures to accelerate. Competition is increasing. One-third of industry profitability could be at risk over the next five years. Wealth managers must consider a range of strategic and tactical levers to address this challenge – they have to run faster to stand still. As the relative wealth wallet shifts away from managed assets, winners will tap into unbanked assets as a new source of value creation."
Assets under management growth is expected to slow from 7 per cent per annum over the past five years to 5 per cent pa until 2020 on the back of lower asset returns. Fees may come under pressure due to higher transparency standards, emerging competitors and the shift to passive products, the report said. In Asia-Pacific, which has seen rapid growth in the number of HNW individuals, AuM growth is expected to slow from 8 per cent pa over the past five years to 6 per cent.
Banks and other players are still optimistic about AuM growth, but this is misplaced, the report said, and firms may end up taking on risky, non-compliant clients to hit growth targets.
"Our discussions with a number of wealth managers, who collectively manage $11 trillion in assets, suggest that they still assume 8–10 per cent pa AuM growth in their business plans. On an industry-wide basis this translates into an AuM gap of $15 trillion emerging by 2020. We are concerned that this growth gap will translate into more aggressive client acquisition strategies with the potential risk of onboarding a new wave of compliance risks," it said.
The report said that in its base case, the weaker asset performance contribution, expected to be about 2 per cent through 2020 versus about 4 per cent pa over 2011-15, is the primary driver for the expected slowdown in overall AuM growth.
Emerging markets, which account for 31 per cent of global AuM today, are expected to contribute 58 per cent of net new money into wealth management by 2020. The EM markets represent the "most sizeable growth opportunity", the report said, but it is still difficult to access for many global players outside the main offshore markets.
"We expect continued downward pressure on fees, in particular in Europe and North America. While there is less regulatory pressure in APAC, clients are particularly price-sensitive, translating into continued margin pressure. This is illustrated by our survey of 2,000 global HNW clients. The vast majority of clients in Asia - and also Europe - are willing to switch their wealth manager if offered lower prices," it said.
On a more upbeat note, the report said that provision of alternative investment areas such as hedge funds and private equity have become ways that wealth managers can stand apart from the crowd. The offshore world, meanwhile, which has been hit by governments chasing after alleged tax cheats, is reinventing itself.
"After a period of cleaning up their offshore businesses, wealth managers will need to re-focus on their offshore strategies to capture faster-growing emerging markets assets. Beyond a small group of global leaders and a few specialist firms, offshore offerings often lack product shelf depth and offerings corresponding to core client needs, e.g. hard currency investment products, FX and mortgage/asset-financing capabilities. The exception is Asia (ex Japan), where capturing onshore growth will be the real prize – global wealth managers will need to differentiate through specialization and targeting niche segments like entrepreneurs with international reach or 'digital-minded' clients if they are to compete successfully for wallet with local players," the report said.
Digital victories
The report also covers technology changes and how some of the most important wins for the sector will not necessarily be in the front-office side.
"Wealth managers have started to invest in digital-age tools to improve the client experience and make their advisors more productive, mainly by ensuring the right people have the right data at the right time. Yet digitising middle and back office processes provides at least the same opportunity to improve profitability," it said.
"KYC / AML, client reporting and efficiently adjusting pricing grids are core examples. Digitisation and the use of artificial intelligence (AI) will also be an important risk management feature. For example, we believe that AI will help in scrutinizing relationship manager behaviour, such as allowing detection of patterns indicating potential breaches of cross-border regulations. In digital and beyond, we believe that the leaders will look to leverage Group level initiatives, enforcing a higher level of infrastructure and resource sharing. Joint third party provider selection, IT platforms, research, or KYC efforts come to mind. We also see growing pressure for the industry to progress with industry utilities," it said.