Market Research
We Need Your Views On Brexit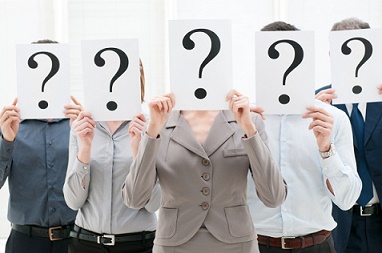 This news service is launching a questionnaire to ask wealth management firms for their views about the impact on their business, and on investments, from the UK's Brexit vote. The responses will form part of a major research report.
Wealth managers and their clients must get to grips with Brexit and prepare for some of the problems and opportunities that the UK's departure from the European Union presents. As some of the initial emotion cools down it is essential that practitioners and wealth holders think clearly about how to respond. And this news service intends to drive debate with the launch of a new research report that pulls views and data from its unrivalled access to wealth holders' and advisors' opinions.
To this end, here is a questionnaire which the team invite readers to complete. It is intended that responses should be sent by 20 July, please. The questionnaire is here.
There are few precedents in the post-WW2 period for a country such as the UK to quit a large transnational organisation such as the EU. To disentangle a web of financial, legal and political relationships going back 43 years and recalibrate a country's foreign policy is a daunting task. Breaking out of an institution can also be liberating in some ways, however, if it creates an opportunity for policymakers, businesses and consumers to think afresh. Some perspective is needed amid the market volatility and media noise. After all, there have been major punctuation points in economic and business history before that arguably have been just as significant, if less noisy, than Brexit. Consider the "Big Bang" reforms of the UK capital market in the mid-1980s, or the end of the dollar link to gold in 1971 by Richard Nixon; the end of UK currency exchange controls in 1979; the OPEC oil shock of the early 1970s and the arrival of China as a (sort-of) capitalist power over the past few decades.
Even so, while it may be the case that Brexit brings fewer wrenching changes than some of its more ardent proponents or opponents hope for or fear, even on the most cautious reading, it will call for considerable planning. The UK may sign a raft of free trade agreements with non-EU countries in the coming years, for example, and such FTAs will require thinking about where wealth managers need to have staff, booking centres and representative offices. There are considerations for HR managers, controllers of IT budgets, and more. How will a post-EU Britain be able to gain market access to a Single Market, and on what terms? The questions are endless.
While many banks and asset managers have already told we journalists about what they think of Brexit, certain groups, such as single family offices, haven't been so vocal. SFOs aren't, as readers know, in the business of making their opinions widely known (with some exceptions) but this news service has been able to glean what such organisations think. Armed with that information, WealthBriefing is rolling out a research project to examine how wealth holders and advisors are facing up to Brexit. The project aims to explore future investment and business strategy, such as to ask how Brexit may affect strategic asset allocation, or the types of business that organisations choose to engage in. At the same time, the team is also surveying wealth management firms for their views to run alongside the data from SFOs.
It is intended that this research report, produced by the in-house team at WealthBriefing and drawing from the insights of industry practitioners, will be a must-read guide for the industry in the months and years ahead.
WealthBriefing seeks partner(s) who would be interested in supporting this research project; the news service also plans to hold two events connected around this project in the autumn of 2016. To find out more, contact gerald.schlagman@clearviewpublishing.com
As always, any data or comments are appreciated.