People Moves
Swiss Bankers Association Names New Chairman; Eyes "F4" Financial Sector Alliance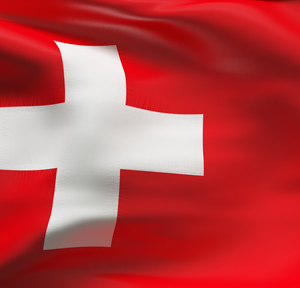 The organisation representing much of Switzerland's banking sector has a new chairman. It is also mulling the idea of an alliance with the UK, Hong Kong and Singapore to negotiate continued access to the European Union financial market.
Swiss Bankers Association has elected the chairman of Zurich-listed Vontobel, Herbert Scheidt, as the chairman of its board of directors. He takes up the role on 16 September, taking the reins from Patrick Odier.
Separately, the SBA has floated the idea of building alliances with other non-EU financial centres to negotiate access to EU markets in the wake of Brexit, as well as to lobby on other relevant issues.
Odier decided in April not to stand for re-election after holding his SBA role for seven years, the association said.
The SBA, explaining the choice of new chairman and its wider strategy, said it needs to "further strengthen the dialogue with governments at the national, European and international levels as well as with other banking associations".
"Further to this, the specifications for the role required a person who, as a result of their current position in the banking business, has the necessary flexibility for this challenging task and at the same time plays an active role in the banking business in order to competently and credibly represent the Swiss banks in Switzerland and abroad," it said.
"We must address the interests of all the banks in Switzerland, be they in the area asset management, retail banking, wealth management or the capital markets business. In the coming years, we must also focus on further opening the financial centre for new digital business models," Scheidt said.
Brexit
Scheidt takes the helm at a time when Switzerland's financial services sector, already facing a future beyond bank secrecy, is nervously eyeing the impact of the UK referendum on 23 June to exit the European Union.
At the time of the Brexit vote, the SBA said: "The decision to exit the EU results in great uncertainty for all companies. This will have negative repercussions, at least for the short term, in particular for investments. The Swiss banks are well-acquainted with Switzerland's situation as a non-EU member and have organised themselves accordingly. Following the outcome of this referendum, they will again decide on an individual basis whether or not amendments to their situation are required."
The SBA hopes to work with the UK, Hong Kong and Singapore to form a so-called "F4" alliance that would seek a deal with Brussels on financial services. The idea was originally raised in 2012.