Client Affairs
IMC Forum: Evolving Dynamics In The Investment Migration Field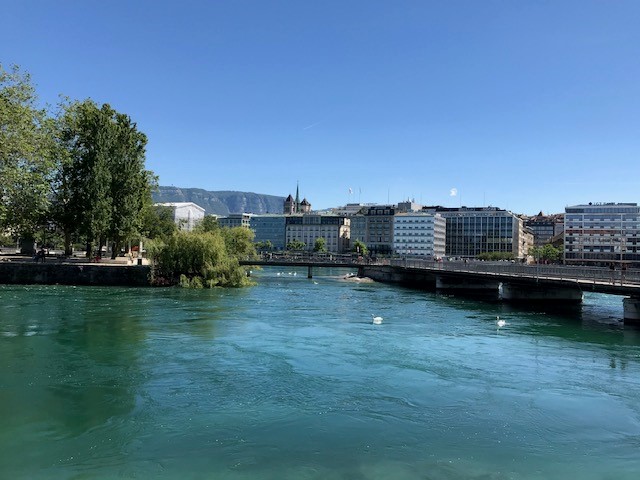 WealthBriefing reports on the inaugural Investment Migration Council forum in Geneva.
The market for "golden visas" and citizenship-by-investment is a subject that, as controversial as it may be, demands attention now more than ever in the wake of last month's Brexit vote. Britain's position within the European Union is in limbo as long as it delays the use of Article 50 and high net worth migrants want answers.
Bruno L'ecuyer, chief executive of non-profit group Investment Migration Council told this publication that a number of IMC members – ranging from practitioners, academics and policymakers – had received a spike in queries about alternative citizenship following the momentous referendum result.
"In the longer term, the work of investor immigration firms working in the UK and Europe will be structured around agreements that are stuck between the UK government and the EU in respect of the free movement of people – since this is one of the main pillars of the 'internal market' along with free movement of capital, goods, and services," he said.
WealthBriefing recently attended the IMC's inaugural forum at Geneva's Grand Hotel Kempinski, where distinguished individuals from the global investment migration field gathered to discuss best practice and challenges.

Malta's Individual Investor Programme was launched in 2014 to attract high net worth foreigners and their families. Successful applicants – note the main applicant is required to contribute at least €650,000 to the small Mediterranean country – are granted Maltese citizenship, which comes with benefits including access to investment opportunities throughout the European Union and visa-free travel to more than 160 countries, including the US. It is the first such programme to be recognised by the European Commission and has attracted a slew of criticism around the nature of such "passport for sale" schemes.

When asked why residence and citizenship-by-investment programmes continue to stir controversy, Malta's prime minister, Joseph Muscat, pointed towards policymakers, namely their lack of engagement with the media, which he said gives people the wrong idea that these programmes are elitist and secret.

"I urge the policymakers of other countries to adopt an open attitude because it will serve the industry well," he said at the forum. "With the IIP, we are getting what we are really after – talent and highly reputable individuals. These are people who otherwise may not have had the time to visit our small country and who are now becoming regular visitors, investing and making us a part of their network."

The motivations of investor migrants are well known – mobility, security, education, to name but a few. At a jurisdictional level, the economic benefits are the most obvious driver. But a missing link can show itself when there is little information on where the money is going.

Gaston Browne, the prime minister of Antigua and Barbuda, explained how his country's citizenship-by-investment programme has served as a utility fund for the economy, allowing it to pursue initiatives that it ordinarily would not have had the fiscal space to pursue, from launching a green energy fund to paying off debts. Aside from the options of real estate and business investment, citizenship of the Caribbean country can also be acquired by contributing a minimum of $200,000 to the non-profit National Development Fund.

In some cases, he added, immigrant investor programmes have been a lifeline to countries teetering on bankruptcy.

Meanwhile, for high-profile, wealthy individuals and their families who may be at risk of abductions or kidnappings, having funds in a different jurisdiction to get some anonymity mitigates these personal security risks, Browne said.

While these programmes can act as a shield for investors to legitimately reduce their tax liability, they can also be a shield for money launderers and other criminals, which is why solid due diligence is a must. This was an overarching theme of the forum.

"It is important that we do not compromise due diligence to ensure that we attract the best of the best; that we separate the good ones from the bad ones," Browne said. "By developing international standards of transparency, accountability and governance for these programmes, we can lower the risks that inevitably arise as countries attract more and more capital. Only then can this be treated as a serious commodity for exportation, rather than being classified as the vulgar sale of passports."

Kim Marsh, executive vice president of international operations at IPSA International, alluded to Caribbean Citizenship by Investment Unit's due diligence process, which comprises four different levels. These are: the initial internal due diligence; exchange of information with law enforcement, at which stage individuals of risk would be red flagged; outsourcing to the likes of BDO, Thomson Reuters and IPSA International; and information exchange with the Joint Regional Communications Centre, based in Barbados, so as to curb "shopping", whereby applicants get rejected from one programme then rejig their application and try another.
Separating fiction from reality
In the age of social media, Facebook posts – albeit highly subjective in nature – can offer information that you would not likely see on an application. Laura Austin, consulting manager at BDO USA, says take that information, verify and confirm it, but it is definitely not something you can rely on solely. It is, she says, a good starting point in the due diligence process. Panellists agreed that all efforts should be made to verify if the information is correct before reporting it, including a comment on the credibility of the source.

Marsh reinforced the point, with the example of conducting due diligence in China where you have to have the right information prior to starting. In China, getting accurate information can be challenging given there are only around 1000 names in the entire country. "You have to be careful when reporting the information because you don't want to tarnish someone's reputation unnecessarily. So you need to specify whether it a) is believed to reliable b) is known to be reliable or c) has unknown reliability. If source information is not rated you may end up reporting inaccurately," Marsh said.
Thomson Reuters' director of governance, risk and compliance, Damien Martinez, said the most important thing is to have reputable and multiple sources; he advised countries to go by the rule "one source equals no source", then corroborate as much information as possible and continue to monitor the situation.

A man with two countries
In 1849, George Bancroft argued that "states should as soon tolerate a man with two wives as a man with two countries". Clearly, having two passports used to be considered a moral abomination, but today it has become something of a status symbol. Jurisdictions look at it as a way of cementing relationships with their economic diaspora, not to mention a necessary condition for investor citizenship, and another motivation to further enhance due diligence processes – to avoid giving the status a bad name. Ultimately, it is in the interest of the industry to ensure corruption is dissociated from dual and investment citizenship, especially as geopolitical uncertainties continue to swirl.