Strategy
North American Banks Come To Grips With Brexit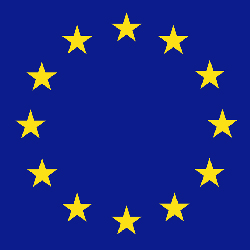 North American banks and wealth managers give their views on the implications of last week's Brexit vote.
North American banks are understandably as fascinated by the momentous UK vote to leave the European Union as are banks headquartered in other parts of the world. Banking groups such as JP Morgan, Goldman Sachs, Royal Bank of Canada, as well as investment houses Fidelity and Vanguard, have significant presences in the UK. Indeed, one argument for why US banks have London presences is because they are entry points for the rest of the EU. How will this be affected by a "Brexit", depending on how it is achieved, is an open question. Much depends, some analysts say, on whether the UK achieves a "soft Brexit" – remaining in the European Economic Area with single market access and some passporting of financial services – or a "hard Brexit", with complete departure from European rules.
Here is a snapshot of what some of the major US banks are saying about the matter.
Wall Street investment titan Goldman Sachs did not respond directly as to whether Brexit will affect London as a key center for the firm. "We respect the decision of the British electorate and have been focused on planning for either referendum outcome for many months. Goldman Sachs has a long history of adapting to change, and we will work with relevant authorities as the terms of the exit become clear. Our primary focus, as always, remains serving our clients' needs," Lloyd Blankfein, its chairman and chief executive, said in a statement.
RBC Wealth Management told this publication: "It is still too early to comment on what our strategy would be in a changed environment, but the UK and Europe are strategically important to RBC and we are committed to the region. We continue to monitor the situation closely. In accordance with good business practice, we are reviewing and considering various scenarios as part of our internal stress testing and ongoing exposure management; we are confident that we will be able to support our clients whatever the outcome of the negotiations."
Carol Schleif, deputy CIO at the multi-family office Abbot Downing, told sister news service Family Wealth Report: "Markets don't like surprise and this was a big one. Sentiment among traders/investors had shifted from 'too-close-to-call-but-we-really-don't-think-they'll-do-it' to 'stay' in the wake of the tragic political assassination last week. The vote to leave caught investors entirely off-guard. Similar to a divorce, once the momentous decision is made, implementation can be emotional, messy and extended."
Schleif added: "Investor psyches are tainted by proximity to 2008, but this is not 2008. The ECB, BoJ, BoE and US Fed are all in the markets providing liquidity; corporations – especially multi-nationals - have been contingency planning for weeks; US banks all passed their stress tests yesterday [Thursday]; and bank, corporate and even citizen liquidity and balance sheets are in substantially different places than they were in 2008.
"So," she continued, "this is a case of market surprise combined with additional unknowns – and investors hate that. Fundamentally, the US economy and demographics are in solid shape and we don't expect that to change. Another important point is that while this is, of course, an important event from a mind-share standpoint, the economic influence that developed markets in general play on the world stage has lessened substantially in the past 30 years. Two-thirds of global GDP (on a PPP basis) is now generated from emerging Southeast Asia and China versus 1985 when two-thirds was generated by North America, Europe and Japan. Most of the financial media still emanates from DM [developed market] money centers, even though fundamentals and demographic have shifted. This has implications for complex, multi-generational portfolios of the kind we manage.
"Our focus at Abbot Downing is on managing risk...Broadly speaking, currency changes, increases in fixed income and declines in stock prices are pushing various investments back to levels they were at approximately 10 days ago. Our opportunity set is global markets, and we have a variety of asset classes that move different directions to help cushion and protect in uncertain times – while stocks are down globally today, our fixed income markets are rallying. We view this as an opportunity to re-balance to targets – rounding up on equities and trimming fixed income as appropriate relative to specific client investment objectives and risk tolerances," she added.
Meanwhile, Baird's chief investment strategist, Bruce Bittles, said in a statement that the implications of the UK vote are significant and widespread.
"The fear is that this will encourage other nations, including Spain and Italy that may also have designs on leaving the safety of the economic block. The uncertainty surrounding the vote on the financial markets and the political establishment will be far reaching. The immediate response has been steep declines in equity markets around the world. In addition, there has been severe turmoil in the currency markets, which could hurt the global economy for a period of time. Volatile currency markets make it more difficult for businesses to forecast long-term needs," Bittles said.
He continued: "Gold prices have soared as a safe haven, which is another indication that an excessive level of fear is present. The fear and turmoil will likely cause the central bankers to add a large measure of liquidity to help stabilise the situation. For US investors, the weakness in the equity markets is anticipated to be short lived. The uncertainty in Europe is likely to cause foreign investors to increase exposure to US securities over the intermediate term. The Federal Reserve is anticipated to place on hold any rate hike until late in the year or into 2017. Although US multinational companies will be concerned about the short-term implications, it could be argued that reduced regulation in the UK could encourage pro-business reforms by the EU that eventually would help stimulate trade. The fact that the UK split has been the cause of widespread concern for a number of months suggests that many investors have already sold or taken hedged positions.
"The CBOE Volatility Index (VIX) has soared more than 30 per cent overnight suggesting that extreme fear is entering the market which typically precedes a market low. Support for the S&P 500 is in the vicinity of 2000 to 2025. The financial sector is expected to take the brunt of the selling as a result of the UK exit and has been ranked near the bottom of the relative strength rankings for quite some time. The strongest sectors are utilities, materials and industrials," he added.
Krishna Memani, CIO and portfolio manager at OppenheimerFunds, highlighted four things he believes investors need to know:
1. While the unthinkable has happened, he does not believe this will result in a financial crisis akin to 2008. "The financial crisis of 2008 was driven by a massive and widespread deleveraging process that began with the US consumer and extended to the global banking system. There is simply not enough leverage in the global financial system for that to transpire," he said.
2. The Brexit vote increases the possibility of a global recession. "We have said for some time that a policy mistake in a slow growth, deflationary world would be particularly damaging. The early 2016 economic slowdown and market correction provides an appropriate framework in considering how a policy action proved disruptive to the global economy. By raising interest rates and diverging US monetary policy from that of the rest of the world, the Federal Reserve's actions strengthened the US dollar and sparked a chain reaction of unintended consequences: capital outflows from emerging markets, lower oil prices, wider high yield spreads, concerns about risk to the global banking system, and ultimately fears of a looming global recession. That transpired over the span of many months. A similar phenomenon is now likely to play out in a matter of days as investors seek the perceived safe haven of US-dollar denominated assets. Once again the yield curve is flattening and corporate borrowing costs are rising. The strong dollar will again prove a headwind to US exports and corporate profitability," he said.
3. "This is a shot directly at the globalisation boat. Every international market is perceived to be riskier and investors now require a higher risk premium to be exposed to international markets and currencies."
4. "The global economy is now back to where it was in 2010 and 2011, when we were debating the efficacy and sustainability of the European Union, the eurozone and its common currency," according to Memani. "Ultimately, we believe that much like European Central Bank president Mario Draghi's response to the 2011 crisis, when he decided to do whatever it would take to save the euro, central banks will do whatever is necessary to limit the fallout from the Brexit referendum and provide support to the global economy."
Bank of America and Fidelity International declined to comment. This publication is in contact with other banks and may update in due course.