Family Business Insights
Gunshots, Litigation and Heartbreak - How To Avoid Disputes In Family Businesses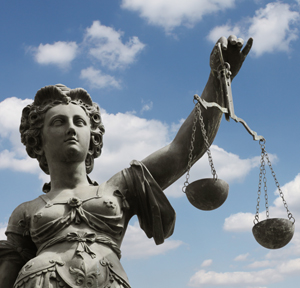 Rosalyn Breedy, who has commented before for this publication, addresses family dispute issues, prompted by a recent tragic case in Taiwan.
The following article about some vexed issues around family business disputes comes from Rosalyn Breedy, corporate and financial services partner at Wedlake Bell. The issues she raises in this article have global significance so we hope readers across the regions this news service serves will find this item stimulating. As always, readers are invited to respond with their own views.
The death last November of Huang Jung- tu, Taiwanese founder of Mayfull's Food corporation $3 billion meat importing and hotel business, tragically resulted in a bitter dispute between his six sons over dividing the business empire.
The dispute ended desperately last week in a bloody board room shootout with fourth son Huang Ming- te shooting dead two of his brothers and then himself.
The tragic Mayfull story demonstrates the passions that can arise if founders of substantive family businesses fail to successfully plan and communicate their intentions for the family and the business. Founders of family businesses need to spend critical time and resources on creating a strategic plan which finds a delicate balance between funding the business's ongoing operations, providing for the financial and emotional needs of family members as well as preserving and fairly distributing wealth for future generations.
The strategic plan for a family business needs to consider all angles.
The founder will naturally be concerned to ensure the continued success of the business. The heir apparent may not always be the best qualified or most appropriate successor to run the company. If there is no obvious successor, how can this be addressed over the next few years. Is there a family member whose skills can be developed? Or is it time to start looking outside the family?
The younger generation will have their own views about whether or not they wish to join the family firm and in what capacity. Should all family members be given the opportunity to join the family business? Or is it a good idea to insist that they get a certain number of years' experience elsewhere before they can join?
There may be challenging dynamics between the young pretenders. Can sibling rivalry be harnessed for the benefit of the business rather than becoming a destructive force? Do they fit within the mould of the current business, or would it be prudent to give them their head in a new subsidiary?
Brand traps
One area that is often ignored, and can cause problems is the use of the family name particularly where this is synonymous with the company brand. If the brand name is valuable intellectual property then steps must be taken to protect it adequately and ensure that its use is controlled in any new venture. When Virginie Taittinger went solo to launch her own champagne marque "Virginie T" she was careful not to infringe the Taittinger brand of the family champagne business where she learnt her craft.
Family structures are infinitely more complicated now, with multiple marriages and with them blended families complicating the situation further. How do you provide for family members who do not play an active role in the business? What do you do in the event of a divorce, a second or third marriage when there are implications for the business?
Disputes can arise when families help their offspring start companies without proper contracts. This is often done informally and can come back to haunt the business later, particularly if financial returns exceed expectations. Fashion footwear entrepreneur Tamara Mellon famously had to sue her mother for the return of shares after they were transferred to the wrong family vehicle.
In structuring a family company, all these factors need to be considered in addition to the usual financial and legal considerations. The advisors need to be alert to family politics and the role that it plays.
A family office is one of the most effective vehicles for preserving significant wealth and with careful governance; its strategy can be formulated to meet the needs of all concerned. This might include providing for philanthropic activities as the entrepreneur considers their lasting legacy. It will also shield wealth from being raided in the event of divorce amongst younger generations.
Budgets
Key decisions will be required regarding the distribution of money and investment strategies. How much should each generation live on?
It is important to have a trusted advisor who will help the family to fairly determine values, objectives for the business and the family by using a process to elicit clear communication, deal with difficult issues and act as a counter balance to the power dynamic and hierarchy.
Once the strategy has been outlined, the legal pathways can be determined to achieve goals. Many of these are familiar such as the will, trust, a letters of wishes, power of attorney, a prenuptial (or postnuptial) agreement and family investment vehicles. All are essential in planning for the entrepreneur's personal estate.
To secure the longevity of the business, attention needs to be given to business plans, transparent financial reporting, constitutions, employment contracts to separate business and family roles, business governance, use of company or partnership structures, trusts and possibly creation of a foundation to achieve philanthropic goals.
One of the big challenges is that a family changes all the time, as new members are born or join via marriage and relationships change alongside the evolution of the business.
A modular approach is advocated to ensure flexibility is built in and can adapt if the environment and family needs changes.
Succession is a key concern the world over. The tools exist. Families can avoid litigation and heartbreak by using them, planning strategically, engaging properly with their family members and putting in place correct governance. Family-owned enterprises account for more than 30 per cent of all companies with sales in excess of $1 billion and are key contributors to the global economy. All parties involved benefit if they can help families get it right.