Technology
Banks In Asia Want To Know Your Voice As Biometric Trend Expands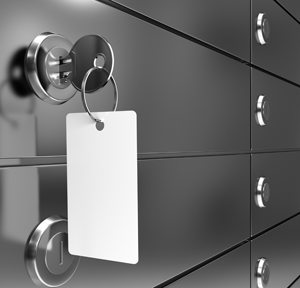 OCBC and Citigroup are rolling out voice recognition systems designed to authenticate clients as a new trend in security unfolds.
Oversea-Chinese Banking Corp, parent of private bank Bank of Singapore, has introduced a voice recognition system to authenticate client requests, part of a continuing trend of firms to improve security via such technologies. Citigroup and DBS have also made moves in this space.
The voice biometric authentication replaces PINs, one-time passwords and security questions at the bank's contact centre, OCBC said in a statement.
The move, announced last Friday, happened in the same week that Citi, the US bank, launched voice biometrics authentication for its customers in the Asia-Pacific region. Citi aims to target 1 million users in 12 months, with a rollout this year and continuing into 2017.
In OCBC's case, voice biometrics will be available to retail customers in the fourth quarter of this year, when customers will be able to use their voiceprints to authenticate a majority of banking transactions, the bank said.
The Singapore-headquartered bank is using voice biometrics to enable customers to use their voice as a "vocal password". To do this, customers need to create a voiceprint that can be matched to their vocal password to verify their identities. To enroll their voiceprint, customers are asked to say a specific phrase, called a passphrase, three times. A passphrase is an explicit sentence crafted by OCBC Bank to be spoken by the customer into the system to capture the customer's voice. The customer's voiceprint is created using the spoken passphrase and is stored in the system's database.
To authenticate a banking transaction, the customer will be asked to say the passphrase that was used to enroll his or her voiceprint. If further verification is needed to confirm the customer's initial vocal password is valid and is not a voice recording, the system will then ask the customer to say a different sentence from the enrolled passphrase. The customer's voice is captured and is compared with the relevant stored voiceprint on the database. A verification result is then provided by the system. The authentication process can be done in 15 seconds, the bank said.
In the case of Singapore-headquartered DBS, by the end of this year it aims to make the customer centre experience easier and more secure for customers with the introduction of voice biometric authentication in Singapore. This technology leverages the fact that humans have a unique voiceprint, similar to the fingerprint, which can be used to verify the customer. Its introduction is supposed to reduce the time customers spend on authentication by between 20 and 40 seconds. Instead of having to remember passwords and answers to security questions, customers can be verified in 15 seconds or less as they speak to customer service officers (CSOs), the bank said.