Alt Investments
Chinese Banking Giant Buys Into London's Gold Market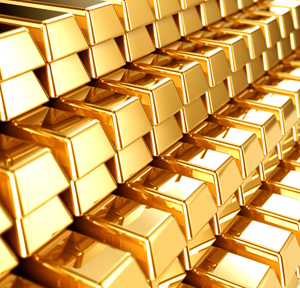 The China-headquartered banking group has bought a state-of-the-art precious metals vault from Barclays, highlighting a growing share of market activity in metals such as gold among Asian firms.
ICBC Standard Bank, the London-based group, has agreed to buy one of the largest precious metals vaults from Barclays, signalling the former's growing ambitions in the market for hard assets.
The group, created at the start of February when Industrial and Commercial Bank of China bought a controlling holding in part of Standard Bank, expects the acquisition to be finalised in July.
With countries such as China and Russia, among others, remaining significant buyers of gold, and amid continued ultra-loose central bank policy, demand for the yellow metal remains robust. The World Gold Council, the industry group, said that gold demand rose strongly in the first three months of this year, for example.
Barclays is pulling out of the precious metals market, as it restructures its operations and shrinks some of its global footprint. For example, it agreed to sell its Hong Kong and Singapore private banking businesses to OCBC earlier this year, and is reducing its banking exposure in Africa.
The statement from ICBC Standard Bank did not disclose the financial size of the transaction.
The vault is one of the largest in Europe and is used to store gold, silver, platinum and palladium in support of the London Market, the bank said. It was originally opened in 2012.
"We are a commodities specialist, with over 20 years' experience operating across both developed and emerging economies, and this enables us to better execute on our strategy to become one of the largest Chinese banks in the precious metals market. We've continued to grow our capabilities over the past year with a number of strategic hires and developments, and the acquisition of a precious metals vault allows us to expand our services in clearing and processing, to serve the growing needs of our clients," said Mark Buncombe, head of commodities at the ICBC Standard Bank.