People Moves
AXA IM Fund Manager Steps Down After 23 Years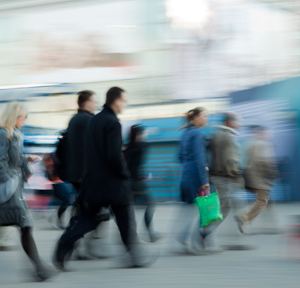 AXA Investment Managers, part of France's AXA Group, will see the departure of one of its equity veterans in the UK next year.
Richard Peirson, the long-serving lead manager of the Axa Framlington Managed Balanced fund, will retire in March next year, after 23 years at AXA Investment Managers, the company has confirmed.
Peirson has been running the £957.5 million ($1.38 billion) fund since he joined the firm in 1994. The fund targets long-term returns by investing primarily in UK equities, diversified with developed and emerging markets equities, bonds, cash and other investments.
Over the last three years, the fund has returned 13.2 per cent, compared to sector average returns of 9.8 per cent, according to FE Trustnet. In preparation for Peirson's retirement, Jamie Hooper late last year became co-lead manager of the fund, having previously spent three years as deputy. Hooper is also lead manager on the £233 million AXA Framlington UK Growth fund, which has returned 15.8 per cent versus a sector average of 13.6 per cent, according to FE Trustnet.
"AXA IM can confirm that Richard Peirson (67) will retire in March 2017 after 23 years at AXA IM and 45 years in asset management. We would like to thank Richard for his time at the company, his contribution to our extremely successful UK equities desk and unwavering dedication to his unit holders and other clients," said Mark Beveridge, global head of Framlington equities at AXA IM.
"Jamie has a strong long-term track record with his UK Growth fund and is closest to Richard in the way he manages money, so he has long been Richard's natural successor. Jamie and Richard will continue to work with the international equities team as well as Nick Hayes who was appointed to manage the fixed income element of the portfolio last year," he added.