People Moves
New Asset Management CEO At Edmond De Rothschild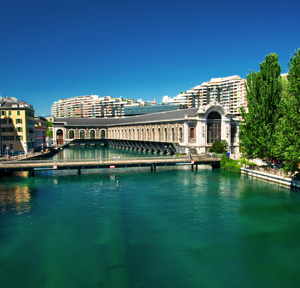 The Geneva-headquartered private banking group has changed its asset management leadership.
Switzerland's Edmond de Rothschild Group has appointed Roderick Munsters, the former Robeco chief executive, to the helm of its asset management business. He replaces Laurent Tignard, who is stepping down after a three-year stint.
Munsters was CEO at Dutch asset manager Robeco from 2009 to 2015. He also headed the group's sustainable investing subsidiary, RobecoSAM, in Zurich, as well as its US multi-manager, Harbor Capital Advisors. He was previously chief investment officer of ABP and APG All Pensions Group. Munsters will join the group executive committee and report to Ariane de Rothschild, chairwoman of the committee.
"He will bring a wealth of experience, strong knowledge of international financial markets, entrepreneurial spirit and recognised ability to generate long-term performance," said de Rothschild. "He has successfully run and grown large-size asset managers, empowering professionals in varying countries and with diverse backgrounds, with a strong focus on clients and portfolio performance."
She added: "I would like to thank Laurent Tignard for his contribution to the development of our asset management business over the last three years. I wish him all the best in his future professional endeavours."
Tignard, who became global CEO of asset management in 2013, is leaving to "pursue new professional opportunities", the group said in a statement. He previously worked at HSBC France as head of asset management.
Edmond de Rothschild's asset management arm looked after more than SFr85 billion ($87 billion) in assets as of the end of 2015. The family-controlled group, which was established in 1953, had €150 billion ($171 billion) of assets under management.