Financial Results
Standard Chartered Posts 59 Per Cent Plunge In Profit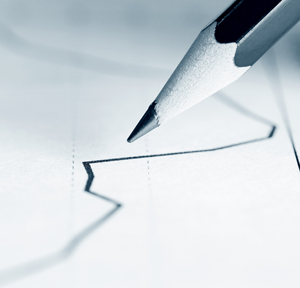 The British bank, which has a strong Asian presence, reported lower income from all of its client segments for the first quarter of the year versus the same period of 2015.
London-listed Standard Chartered saw its pre-tax profit fall 59 per cent year-on-year to $589 million in the first three months of 2016 due to lower performance across the bank, including in its private banking and wealth management units.
Income from Standard Chartered's private banking clients fell to $118 million, down by 22 per cent from a year ago and by 3 per cent from the previous quarter. The bank attributed the decline to the impact of market volatility on investor sentiment, particularly in wealth management and equity-linked products. The division, however, generated net new money of $500 million during the quarter, up from the $300 million added the previous year.
Wealth management income stood at $364 million, down by 20 per cent year-on-year and by 4 per cent quarter-on-quarter in the face of ongoing volatility, "in particular relating to Chinese equity markets and the renminbi earlier in the year", the bank said in its interim management statement.
The emerging markets-focused bank also experienced year-on-year declines in income from its corporate and institutional, commercial and retail clients during the period. In 2015, it suffered a pre-tax loss of $1.5 billion in 2015 – its first annual loss since 1989 – amid challenging market conditions and restructuring charges of $1.8 billion. Worth noting, impairment losses on loans and advances and other credit risk provisions stood at $471 million at the end of March, down significantly from the $1.13 billion logged in the fourth quarter of 2015.
"The management team is in place, we are taking action to improve recent income trends, managing costs tightly, progressing on key investments, making early progress on the exit of the liquidation portfolio, and maintaining strong levels of capital and liquidity," said group chief executive, Bill Winters.
Standard Chartered's Common Equity Tier 1 ratio of 13.1 per cent was up 50 basis points since the end of 2015. The bank said it expects performance to remain subdued in 2016 amid "ongoing challenging market conditions and the early implementation of our strategy".
Earlier this month, Bloomberg reported that Standard Chartered wants to sell at least $4.4 billion of assets in Asia. The news service said Standard Chartered is in talks with potential buyers for about $1.4 billion of stressed loans made to Indian firms including GMR Infrastructure. The bank has also started a sale of around $3 billion of assets in the rest of Asia.