Offshore
"Panama Papers" Force Chilean Head Of Transparency International To Quit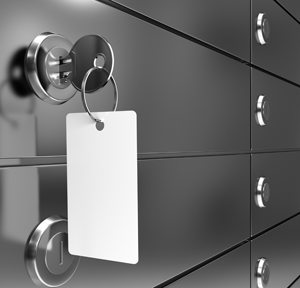 An organisation dedicated to exposing dirty money and calling for openness has seen one of its senior figures resign because of offshore links, although no illegal activity is alleged.
The unfolding saga known as the "Panama Papers" continued to claim high-profile victims when the president of the Chilean branch of Transparency International, a group that seeks to shine a light on dirty money, resigned after leaked documents showed he was linked to at least five offshore firms.
Transparency International has stated that Gonzalo Delaveau has resigned as the president of Transparency Chile, which has been accepted by the board of directors. He isn't accused of illegal activity.
Delaveau is among a large number of persons identified in a leak, or theft, of documents stretching back to 1977 from law firm Mossack Fonseca, which is based in Panama.
"We are deeply troubled by what has happened with the Chair of our chapter in Chile. At Transparency International we stand for transparency and integrity above all else and once we learned of Delaveau's involvement with secret companies, our International Board began the process of suspending the chapter before possible dis-accreditation. With Delaveau's resignation our Board decided to halt its efforts to sanction the chapter," the organisation said in a statement.
"It is important to note that we fully support Chile Transparente and its serious efforts to combat corruption in Chile. The actions of one person should not be held against the whole chapter. While Delaveau is not reportedly accused of illegal activity, and he may be able to explain his activities, for us that is not the point. Not all secret companies are illegal, but many are used to hide money flows and to support acts of corruption. As we said yesterday in a press release about the Panama Papers investigation: Transparency International wants public registers of all companies' beneficial owners to make it harder for the corrupt to hide their illicit wealth in secret companies and trusts that use nominees to register ownership. We are now looking into measures to ensure this does not happen again. While Transparency International chapters are independent locally governed entities, we are currently reviewing our accreditation process for an even greater level of due diligence to ensure that the Chairs and Board members of our Chapters abide by the values essential to the pursuit of our mission," it said.
The "Panama Papers" were leaked to more than 100 news organizations world cooperating with the U.S.-based International Consortium of Investigative Journalists, or ICIJ, including Chilean watchdog CIPER.
Ironically, when the story broke, Transparency International yesterday denounced what it saw as the abuse of offshore centres. In a statement, TI said: "Transparency International calls on the international community to act immediately to adopt transparency laws to outlaw secret companies."
Delaveau, a lawyer, reportedly acts as a representative for Turnbrook Corporation, DK Corporation, Heatlhey International Inc, Turnbrook Mining Ltd and Vizcachitas Ltd, all of which are domiciled in the Bahamas, Reuters said. Delaveau also serves as a director for Turnbrook Mining, which owns 51.6 percent of Los Andes Copper, a Canadian exploration and development company currently focussed on a mine project north of Chile's capital, Santiago, the news service said. Deleveau has reportedly said he was a director only at Turnbrook Mining and that his relations with the other companies were consistent with his role as a lawyer and legal clerk, a report from Reuters and others said.
Chile's tax authority announced the beginning of an "intense follow-up" of the Chileans mentioned in the Panama Papers, who range from ex-soccer stars to newspaper magnates. Other jurisdictions, such as the UK, Australia, US and New Zealand, are launching probes or ready to do so.
Toxic
The issue is particularly toxic for politicians in countries, such as the UK and US, who have denounced the secrecy of offshore centres such as Switzerland and demanded more disclosure, to the point where this has raised concerns about protection of legitimate privacy. In Latin America, for example, there are worries that complete transparency could put wealthy persons at risk of extortion or kidnap. A continued challenge is drawing a dividing line between legitimate privacy and secrecy. (For more on this issue, see here.)
The Panama Papers, a massive leak of financial documents, reveal the offshore holdings of 140 politicians and public officials, including 12 current and former world leaders, who used more than 214,000 offshore entities to hide the ownership of assets.
José Ugaz, the chair of Transparency International, said on his organization's website: "The Panama Papers investigation unmasks the dark side of the global financial system where banks, lawyers and financial professionals enable secret companies to hide illicit corrupt money. This must stop. World leaders must come together and ban the secret companies that fuel grand corruption and allow the corrupt to benefit from ill-gotten wealth".
The body said it wants to see a "renewed push" for Group of 20 countries to agree that public beneficial ownership registers should be the global standard, and sanctions applied to jurisdictions that do not conform to this standard. This would include not just the G20, but also the numerous
Transparency International has named the US state of Delaware, home to thousands of anonymous shell companies thanks to its strict corporate secrecy rules, as part of its Unmask the Corrupt campaign specifically because its corporate registration rules help people hide the true owners of companies.