Offshore
GUEST ARTICLE: There Is Plenty Of Life Left In Switzerland's Financial Sector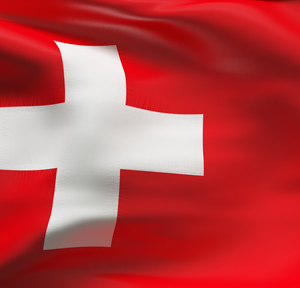 This article argues that the Alpine state retains a number of strengths that will enable its banking and wealth management sector to thrive in a world after bank secrecy.
This article, originally published by the Society of Trust and Estate Practitioners, is by Dr Ariel Sergio Goekmen, of Schroders. This item is republished by WealthBriefing with permission. The editors are delighted to carry these insights from Dr Goekmen and invite readers to respond.
The dramatic recent developments in the Swiss banking sector seem to point in only one direction: south. The financial crisis in 2007–2008 took its toll on Switzerland, with the number of banks decreasing from 331 in 2006 to 275 in 2014.
According to a study by PwC, the decrease in gross-revenue margins at Swiss banks, which have fallen by about 20 per cent since 2006 and today are down to less than 100 basis points on assets under management, is attributable to a number of forces: the negative press around the Swiss private banking sector (including the non-prosecution agreements that Swiss banks have negotiated with the US Department of Justice and the unauthorised sale of client data); the obligation of banks to make kick-backs on products transparent to clients; and automatic exchange of information, starting in 2018, which means an end to banking secrecy for clients resident in the EU, and most likely in many jurisdictions that are signatories to the OECD's Common Reporting Standard.
At the same time, securities holdings in Swiss banks have remained nominally stable since 2007 for all clients, at around SFr5 trillion. However, adjusted for outfl ows of client funds and performance, the holdings are about 15 per cent lower. In 2014, 26 private banks reported losses, compared to none in 2008. A publicly accepted initiative against mass immigration poses another threat to the Swiss banking industry, as qualifi ed foreigners might be more difficult to attract. It would appear Swiss private banking faces an increasingly tough environment and that the sector is declining quickly. But is this true?
Seeing eye to eye with the EU
Switzerland has now accepted exterior political challenges and adapted rapidly. It is leading the way in certain regulatory areas – e.g. in the regulation of systemically relevant banks. Its banking industry has also accepted requirements contained in Basel III to support bank capital adequacy, stress testing and market liquidity risk, and local laws have been redesigned to harmonise with EU directives, e.g. those around consumer protection, and investment funds. There are many other initiatives but, in summary, it can be said that Switzerland and its banking industry have fundamentally changed course and are now taking a much more fl exible stance towards EU regulatory matters, due to their wish to gain access to the EU market.
New business models
In January 2015, the Swiss National Bank gave up its fixed peg to the euro. This meant that the Swiss franc immediately gained value, thereby reducing Swiss banks' revenues and, as such, increasing the cost of foreign clients banking in Switzerland by about 10 per cent. This has not helped export the 'private banking product'. How can the banking sector adapt to the falling revenue trend and cope with declining margins?
One solution is to return to the core values of Swiss banking, which made Switzerland the biggest private-banking financial centre in cross-border wealth-management globally, with a market share of 26 per cent.9 The values focus on quality and diligence, professionalism, innovation and delivering value for clients and shareholders. 'Delivering value' means achieving investment performance and putting relevant, integrated know-how at the immediate disposal of clients. This concerns all aspects of client work, from relocation to mergers and acquisitions, from portfolio diversifi cation to art collecting and structuring solutions.
Swiss banks remain the best capitalised in the world, which, together with the country's AAA rating, means that Switzerland is frequently selected as a location for custody, advisory and asset-management services, even by very demanding institutional clients, such as pension funds, insurance companies, sovereign wealth funds, family offices and corporations. It was the Swiss banking industry's reputation that helped to make renminbi clearing services available in Switzerland from 2015.
Deloitte suggests that banks follow one of five business models in order to remain competitive. Besides the traditional, universal bank model that off ers all services in-house, there are the managed solution, transaction champion, product leader and trusted advisor models. Trusted advisor banks off er advisory fi nancial services for end clients. Trust is acquired by in-depth knowledge of the client, gained by a customer-comes-fi rst attitude. The services are delivered by a pool of highly qualified internal and external experts, such as STEP members. I believe there is more than just hope for the Swiss banking sector. There is a clear indication that the industry is focusing on what it has always done best: putting the client's interests fi rst and providing high-quality performance.