Technology
EXCLUSIVE: Digital Is Crucial For UHNWIs Too - Report Lists Ingredients For A Winning Strategy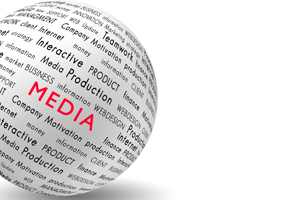 New research suggests that digital wealth management for ultra high net worth investors is crucial but still at a "very immature stage".
Wealth managers need a strong set of digital capabilities aimed specifically at super-rich investors in the increasingly fierce battle for clients in this segment, according to a report launched today.
MyPrivateBanking Research analysed the UHNW-focused digital offerings of 12 global wealth managers: Atlantic Trust, Bessemer Trust, BNY Mellon, Citi Private Bank, Goldman Sachs, Hawthorn, HSBC Private Bank, Northern Trust, Pictet, Stonehage Fleming, US Trust and UBS.
For the purpose of the study – entitled Digital offerings for UHNW clients - Best practices and learnings on how wealth managers can win and engage the ultra-wealthy online – the Swiss firm defined "UHNWIs" as those with at least $30 million in investable assets.
With much variation between firms, it crowned Northern Trust Wealth Management, Citi Private Bank and US Trust as the leading digital providers in the UHNW space.
"Northern Trust WM especially stands out, as they are leading our evaluation in each of the three core themes: digital strategy and organisation, technology adoption and touchpoints, and targeted UHNW capabilities," Emma Haffenden, a senior analyst at MyPrivateBanking Research, told this publication. "They seem to have been ahead of the curve for a while, with their mature 'Private Passport' offering."
Citi Private Bank, meanwhile, has "adopted digital as a core part of their client experience strategy," Haffenden said. "This is evident from the high level of importance executives place on it as a collaboration tool hence their strength is also from the functional detail in their platform, being aimed solely at UHNWIs."
US Trust – one of the oldest institutions – demonstrates a "very responsive approach", particularly in terms of digital marketing and content on social media, she added. "They seem to have adapted well to presenting their business and their insights online as well as having some excellent tools such as their next-gen programme."
Among the main findings of the study was that none of the firms surveyed offer UHNW clients an instant and private communication channel via social media or through their website. Additionally, while digital material on important topics such as succession planning was "generally offered", few firms provide a communication platform or programme focused on financial literacy or investing education with a digital/online element. Exclusive contact and assistance options emerged as the weakest function, with firms scoring just 8 per cent on average. The highest scoring function, at 69 per cent on average, was simply for the prominence of online services, including a permanent website login to offer clients quick access and evidence that online services are part of the firm's offering.