People Moves
Cazenove Appoints Former Credit Suisse Man as Singapore Head Of Wealth Management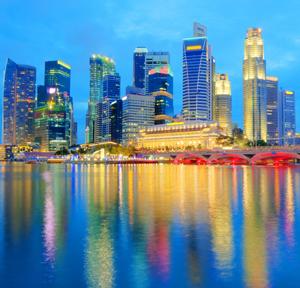 The wealth management firm has named a head of wealth management for Singapore.
Cazenove Capital Management, part of UK-listed Schroders, has appointed former Credit Suisse senior manager Simon Lints as head of wealth management in Singapore.
Lints joins the company on 6 June 2016. Subject to regulatory approval, he will also become chief executive for Schroder and Co Asia, the firm said. He is replacing Swan Khing Go, who left the firm last year.
Previously at Credit Suisse, Singapore, Lints worked at that firm since 2008, most recently as team leader of UK/international within the international wealth management business in Singapore.
"He has a proven track record of building businesses both at Credit Suisse and before that at UBS. We believe he will help realise the potential our business has in Singapore and alongside his new colleagues in Hong Kong will grow our wealth management presence in Asia," said Andrew Ross, Cazenove Capital Management CEO.
Cazenove Capital Management, the wealth management arm of Schroders, oversaw £32 billion ($45.4 billion) globally as of 31 December 2015 on behalf of clients.