Alt Investments
Private Investors Snap Up Gold, Sellers Jump On Fastest Monthly Price Rise In Four Years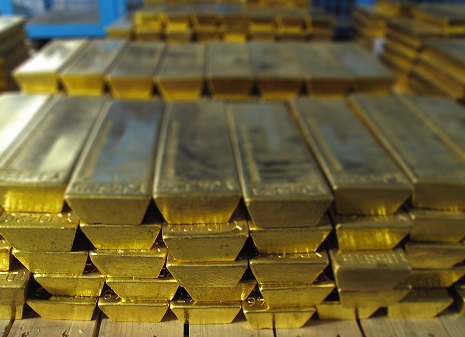 The number of both buyers and sellers were up significantly as gold prices surged in February, according to online precious metals trading platform BullionVault.
As gold prices jumped at the fastest rate in four years in February, the number of new buyers among private investors doubled, according to BullionVault.
Gold prices last month rose by over 11 per cent in US dollar terms, hitting a 12-month high against the currency, a ten-month high against the euro, and a two-and-a-half year high against the British pound. It appeared to serve its role as a safe haven against a backdrop of low interest rates and macroeconomic uncertainties, such as those arising from the upcoming June referendum on whether Britain should remain part of the European Union.
The number of new users on gold exchange BullionVault increased 110 per cent from February of 2014, reaching the highest monthly total since the price crash of April 2013.
Meanwhile, the number of gold sellers was up by 108 per cent as existing investors sought to take advantage of the price hike to generate profits or cut losses following gold's plunge to a six-year low at the end of 2015.
"Worsening fears over negative rates and political risks like Brexit have led the return of some money managers to gold. A fast-growing number of private investors have also begun buying gold as insurance," said Adrian Ash, head of research at BullionVault.
"Being able to sell quickly, for full value, is something many new gold and silver investors forget when they first buy. What published prices there are show it can be hard to turn a profit from popular coins, even when prices rise sharply. Owning vaulted bullion in a form readily accepted by the wholesale 'spot' market can cut the cost and hassle of dealing dramatically."
BullionVault's Gold Investor Index climbed from 51.6 in January to 52.5 in February, remaining below the 53.1 average reading of last year. A reading of 50 on this sentiment index would signal a perfect balance between the number of people starting or adding to their gold bullion holdings with those cutting back, BullionVault noted.