Investment Strategies
Deutsche Likes Eurozone Equities, Financials; Frowns On LatAm Stocks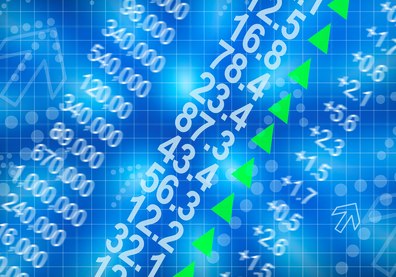 The asset management arm of the banking group sets out its views. These include a belief that financial firms' equities are a bullish bet, while being negative on markets such as US investment-grade debt.
The pace of globalisation as measured by trade flows is slowing, but eurozone stocks, financials and some forms of European debt are attractive investments, while US investment-grade debt and Latin American equities are out of favour with Deutsche Asset Management.
The asset management arm of Deutsche Bank sets out forecasts in a new chief investment office report that ponders how far, and fast, the economic and investment outlook has shifted since the start of this year.
The firm is positive, on a one- to three-month tactical view, on eurozone equities, financials and euro-denominated high-yield debt. On the downside, Deutsche is negative on Latin American equities, US investment-grade debt and commodities.
Its forecasts are: the global economic environment slightly deteriorates; global trade expands at a slower rate; slower Chinese growth is a drag on commodity prices; oil producers' high-yield bond prices are depressed by low oil prices; US financing conditions worsen; a broad US high-yield sell-off offers opportunities; doubts about the next US interest-rate move grow, and emerging markets remain under pressure.
"We ourselves have had to revise some of our economic and market forecasts since the start of 2016. Market turbulence is on its own enough to negatively impact the real economy via poorer sentiment indicators and financing conditions," Stefan Kreuzkamp, chief investment officer, said in a note.
"Growth concerns are focused on two regions: China, which might be vexed by even bigger debt and growth problems than assumed, and the US, where manufacturing has long since lost steam, with a looming decline of energy-related capital expenditure. US consumption was meant to benefit from lower oil prices but there are growing doubts as to when this will happen, with the weakening of US leading indicators now spreading to the services sector," he continued.
"At the same time, central banks seem to have lost their magic - or even their scope for action. So could US companies start massive layoffs due to rising wage costs and stagnating earnings expectations?
"Many investors are currently assessing the implications of such extreme negative scenarios. But there could be light amongst the darkness: markets may be exaggerating to the downside, meaning that market storms might soon be followed by sunnier days. Although we would remain wary about emerging markets, a selective approach may offer good opportunities within the equity and corporate bond markets in the eurozone, Japan and the US," Kreuzkamp said.
Explaining its view on eurozone equities, the bank said: "Policy support from the ECB and generally improving macroeconomic indicators should support eurozone equities. Although concerns about emerging markets, oil prices and European politics currently weigh on prices, we see the European market as having the largest recovery potential."
Turning to one of its bearish positions, Latin American equities, Deutsche said: "A re-entry into Latin American equity markets seems to be premature, even after price losses of 40 per cent over the last year. Apart from the drag of low commodity prices, Brazil in particular faces major economic and political challenges."
Reflecting on its bullish case for financials within equities, the bank said: "Financials had a bad start to 2016, not helped by concerns about credit defaults in the energy sector, a flattening of the US yield curve, the prospect of lower ECB deposit rates and unprecedented negative deposit rates in Japan. The environment for financials stocks has worsened but at a discount of roughly 30 per cent to the overall market, we maintain our overweight due to our constructive macroeconomic picture."