Statistics
Investment Demand For Gold Up In 2015 – World Gold Council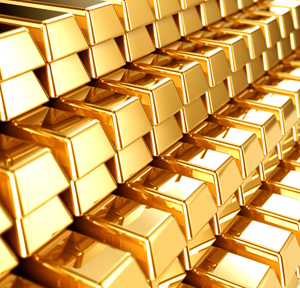 Bar and coin demand was up marginally and outflows from exchange-traded funds were "less negative" than before, according to the market development organisation for the gold industry.
Investment demand for the precious metal in the fourth quarter grew 15 per cent year-on-year, feeding through to an 8 per cent rise in 2015 annual demand, according to a report by the World Gold Council.
Demand was notably up in China where investors sought a haven after the yuan was devalued by 3.1 per cent against the dollar, driving fourth-quarter demand for gold bars and coins up 25 per cent year-on-year. The currency's inclusion in the International Monetary Fund's Special Drawing Rights offered little support as the US dollar strengthened after a rate hike from the Federal Reserve.
In India, although the second half of the year saw a steady rise in demand for gold bars and coins, annual demand weakened by 6 per cent given the poor first half. Of note, the Indian government made significant efforts to develop the gold market over 2015. Three new gold schemes were launched in November: the gold monetisation schemes, sovereign gold bond scheme and the India gold coin.
Globally, total bar and coin demand saw modest growth and although gold-backed exchange-traded funds continued to suffer outflows – of 133.4 tonnes in 2015 – this was lower than the 185.1 tonnes of outflows logged in 2014. The report noted that the recent equities sell-off alongside investment purchases relating to the Chinese New Year has played to gold's advantage.
"Banks and retailers are confident that physical demand will remain healthy throughout 2016 as wealth protection tops the list of requirements for retail investors," said the WGC.
The WGC said there was a growing conviction among Western institutional investors in particular that gold may offer respite considering the current environment of market volatility and lack of momentum in the US economic recovery.
"[This is] not to say that gold is seen as a panacea. These investors expect it to face continued resistance, namely in the form of the strong US dollar and the low inflation environment. But, there seems to be a growing pool of interest in gold-backed ETFs – specifically in their wealth preservation/risk diversification properties," the WGC said.