Strategy
Deutsche Bank Aims To Be Top-Five Wealth Player In Global Industry - Report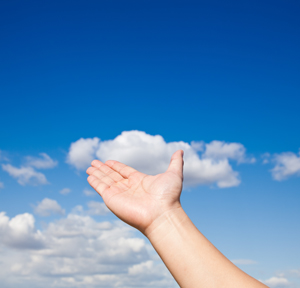 The European lender vows to enter the ranks of the top-five wealth management firms of the world, a report says.
Deutsche Bank, which has made leadership changes and restructured to boost profitability over recent months, aims to be one of the world's top five wealth managers, according to a memo sent to employees this week, Reuters reported.
The memo did not elaborate on how Deutsche Bank, Germany's largest lender, intends to reach such a goal. The memo was written by Fabrizio Campelli, global head of wealth management.
Campelli reportedly said the bank's priorities were investing to minimise risks in a "challenging regulatory and control environment", investing in a modern and resilient operating model and building the business around the needs of clients.
The bank has previously set out the target of being a top-five wealth manager. Scorpio Partnership, the consultancy, ranked the firm at 12th for its survey on data for 2014, down from eighth in 2012. UBS is the world's largest wealth manager in those rankings for 2014.
In October last year, Deutsche Bank said it will shut operations in 10 countries and cut 9,000 jobs by 2020. As part of its plan to cut costs and stabilise its business, the Frankfurt-listed bank will close onshore operations in Argentina, Chile, Mexico, Peru, Uruguay, Denmark, Finland, Norway, Malta, and New Zealand, while moving its trading activities in Brazil to "global and regional hubs".
Deutsche has seen a raft of high-level shuffles lately. In June, John Cryan was appointed to take over from Anshu Jain as co-chief executive; the other co-CEO is Juergen Fitschen. Most recently, the bank announced the departure of Michele Faissola, head of Deutsche Asset & Wealth Management, as part of a restructure of its three-year old asset and wealth management unit.
Cryan has been under pressure to overhaul Deutsche, which has been hit with significant litigation costs from past financial scandals. In its results statement for the three months to the end of September, the bank revealed litigation reserves had increased by €1 billion to €4.8 billion. It reported a record net loss of €6 billion for the period, as well as a 7 per cent year-on-year drop in revenues to €7.3 billion.
As Deutsche Asset & Wealth Management, net revenues were €1.2 billion, down 5 per cent versus the third quarter of 2014, while pre-tax income fell 25 per cent year-on-year to €263 million.