New Products
FPI Launches Financial Advisor Academy In UAE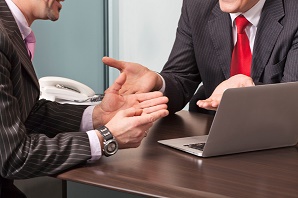 FPI, part of the UK's Aviva Group, is targeting financial advisors in the United Arab Emirates.
Friends Provident International has launched a Financial Adviser Academy in the United Arab Emirates, aimed at advisors working with expatriate clients in the region.
Through the academy, advisors will have access to a team of experts in tax, trust and estate planning, as well as funds and investments and sales training to help them develop financial planning solutions for their clients.
"At FPI we understand the many issues faced by our business partners today. Whether it is recruiting, training and retaining people with the appropriate skills and qualifications, or coming to terms with the complex dimensions of financial planning for internationally mobile customers, they have a tough job," said FPI's chief marketing officer, UAE, Philip Cernik.
"The aim of the Academy is to support our advisors' professional development by sharing the knowledge of the excellent people we have on the ground in the UAE."
Working on the academy will be financial planner Scott Hood as FPI's regional technical manager for the Middle East and Africa. Lina Taher joins as regional funds and investment manager to provide funds and investment training for the firm's business partners, keeping them updated on fund strategy and performance. Lastly, Neil Hay will be regional sales training manager. He has 18 years' industry experience, including nine years as a sales consultant in the UK and Dubai. He will assess the impact of regional regulatory changes on the industry, while providing training and co-ordination to key business partners.
The Isle of Man-headquartered firm said that over time the academy will include support and insight on other areas, such as management consultancy.
In September last year, Adrian Emery took the helm as FPI's new chief executive, succeeding Khor Hock Seng, who left to become group CEO of Great Eastern after only two months in the role.