People Moves
Aviva Investors Appoints New CFO, Business Development Head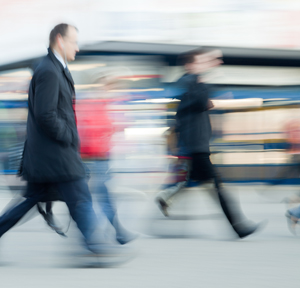 The global asset management business of London-headquartered Aviva has made two appointments to its executive team.
Aviva Investors has appointed David Clayton as its new chief financial officer and Mike Craston as global head of business development.
Clayton takes the reins from Clifford Abrahams, who left late last year to become CFO at Delta Lloyd. Clayton will lead Aviva Investors' financial affairs, including reporting, capital and performance. He has over 30 years' experience in the financial sector, having previously held senior roles at PricewaterhouseCoopers and Standard Life, where he was most recently director of group finance until the end of 2014.
Meanwhile, Craston replaces Ted Potter, who has recently relocated to the US to become head of Aviva Investors' Americas business. Craston's business development leadership position will include client solutions, product and market intelligence, marketing and external communications. He brings over 30 years' experience in the industry, including a decade at Legal & General Investment Management. There, he led global distribution and client servicing and served as chief executive for its America and Asia businesses.
Based in London, Clayton and Craston will join Aviva Investors' executive team. They will report to the firm's CEO, Euan Munro, with Clayton also reporting to Aviva's group chief financial officer, Tom Stoddard.
"Our goal is to be the global leader in outcome-oriented solutions, and to that end we plan to build on the successful launch of our AIMS multi-strategy funds with further products that aim to meet the objectives of today's investor. I have every confidence that David and Mike will play a critical role in helping us achieve our ambitions," said Munro.