Company Profiles
INTERVIEW: Delving Deep Into The World Of High Net Worth Insurance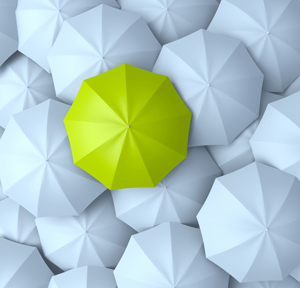 This publication interviewed Chubb, the insurer, about the world of high net worth property and some of the issues that arise around this specialised area.
The world of high-value property is an obvious one for wealth managers to be aware of, given how so many of their clients have such assets. There are many issues involved, ranging from physical protection such assets through to staffing, maintenance, safety and access. In this interview, this publication talks to Simon Mobey, who is the personal lines manager for Europe at Chubb, the insurance and risk specialist. Mobey has been at this firm for more than 19 years. He is responsible for growing Chubb's high net worth book in Europe. He has held a number of roles in the personal lines and high net worth insurance sector.
(To see a recent story about a takeover deal for Chubb, click here.)
Of all the sorts of risk around high value properties, what from Chubb's point of view is the largest and most significant at present? What sort of risks do you think have risen and weakened and why?
In our experience, the ultra-wealthy have remained just that - ultra wealthy, and if anything, are getting wealthier. Whilst the financial turbulence of the last few years has impacted many, in our experience the very wealthy have continued to invest in more tangible assets rather than stocks and shares. This has had an impact on insurance - as we've experienced a rise in insuring significant homes, art, jewellery and classic cars since 2007.
For Chubb Insurance, the key issue for us to manage is the size and complexity of clients' portfolios of homes, possessions and vehicles. Such portfolios are always changing - homes are bought and sold; car collections expand and constantly change; art and jewellery is collected and moved between homes. This state of constant change, and usually expansion, brings its own challenges when managing a portfolio of possessions. For an insurer, this means being quick and flexible to adapt a policy to a client's needs. A client buying a £15 million Ferrari at auction needs the reassurance of immediate cover, as does a client leaving a jeweller's with a £2 million diamond ring.
In addition to managing complex home or car portfolios, we're focusing increasingly on the new threats that our clients face. The wealthy aren't just concerned about the damage to their physical belongings - they're concerned about the threats of the 21st Century that affect them as individuals or their families. Aggravated burglary (where the family is at home during the theft), cyber bullying, stalking, mugging, and identity theft are all threats that our wealthy clients are facing. For Chubb, insurance is not just about restoring homes or replacing belongings. It's just as important to help individuals during the recovery process after an unpleasant experience. Whether that's a child that has suffered from cyber bullying or a family that has been threatened during a burglary.
In terms of specific risks we help our clients manage, these are:
-- The multiple movements of possessions and valuables, such as fine art, across continents. As well as providing global insurance cover, our experts can advise on appropriate packaging and transportation for items to ensure they arrive safely. With high value artwork it is also important to ensure the items are professionally hung once they arrive;
-- The increasing appetite for moving high value vehicles and especially classic cars around the world. This is notable during the spring and summer months when exhibitions and car shows occur. Many clients exhibit at the leading concourse events such as Pebble Beach (US), Villa d'Este (Italy) and Salon Prive (UK). Transporting and insuring exquisite cars, often across continents, requires specialist knowledge as does the risk management of these vehicles once they arrive for display;
-- Many of our clients own multiple homes in various continents, and may only reside at some of their homes for just a few weeks or months a year. The challenges of maintaining homes with such low occupancy can mean an increased risk of our largest source of claims: water. This is mainly due to a burst pipe or water ingress from roofs/gutters. With exceptional high quality finishes such as fabric wall coverings, bespoke cabinetry and furnishings our customers have in their homes, by the time the leak is detected the damage can be substantial. Plus the water leak may have damaged a neighbour's property too and they may hold our homeowner liable. This is a particular issue in luxury apartment blocks. The technology around water leak detection devices has developed significantly over the last five years, and we always discuss suitable options with our customers. Solutions such as automatic shut off valves are now readily available;
-- Thankfully, fires are less common. However, they are the most severe and devastating threat. Whilst we work hard with contractors to repair the home, in some instances the home may be uninhabitable due to the extent of the damage. In these circumstances we provide alternative accommodation costs so that the client and their family can be rehoused in a similar home in the same area, which befits their lifestyle. This is especially important if the client's children are in local schools.
In terms of the physical issues in multiple property holdings by wealthy persons, how does Chubb work with clients with such complex asset holdings? What are the kind of issues that arise?
Naturally, wealthy clients have more assets to manage and the issues at each property can be very different and individual to each location. We have vast experience in understanding those individual complexities and that each client's lifestyle is very different: a one-size policy definitely does not fit all. The insurance we provide is not only tailored to each client, but also to their assets. While our clients are often very successful business people, they cannot be expected to be experts in understanding and keeping on top of the values of their homes and possessions. To get this wrong could lead to inadequate insurance protection in place or even under-insurance. To remove this hassle, Chubb has a unique appraisal team with surveying and art history backgrounds, each highly skilled in risk management and valuing luxury assets.
Our appraisers visit each of our client's homes to experience the risk first hand and carry out a detailed review. The primary purpose is to calculate an accurate rebuild value of the buildings and usually the contents sums insured too. Our appraiser will also advise about appropriate burglar and fire protections, the maintenance of the property and if there are any local geographical issues such as flood, storm and subsidence. After the appraisal, we issue a detailed report our client to illustrate the rebuild and sums insured figures, and to outline suggested measures to further safe guard the client's assets. We also recommend specialist, vetted companies if there is a more specific need - such as a jewellery or art valuation or a water leak detection installer.
After calculating the rebuild value, we aim to apply our Extended Replacement Cost (ERC) cover to the policy which will pay over and above the policy's sum insured if the sums insured are insufficient. This is available to all but a few very unusual homes. It means the onus is on Chubb not the client to get the rebuild values correct. We apply this same principle of ERC to our clients' buildings, contents, jewellery, art and modern cars.
There are risks presumably with the staffing of luxury homes (servants, others); what sort of risks and issues are there (employment disputes, theft, damage, negligence, other adverse events)?
Our clients' staff will usually include all or some of the following: housekeepers, gardeners, cooks, chauffeurs, nannies, office staff and security staff. Aside from the physical risks, such as accidental damage, it is important to recognise a client's liability to their employees should they injure themselves and should the need arise, provide full Employment Liability insurance which complies to the standards required by the Employment Liability Trading Office (ELTO). Through our appraisers, we provide access to vetted security firms who can offer staff checking services and also personal protection training.
What sort of measures do you advise clients to take in reducing risks both on the physical side and the staffing side? Can you please give some examples, possibly drawn from real-life cases?
In terms of physical protections we assess a number of potential risks when visiting our customers. We assess the functional services in the home such as plumbing and electrics as well as the general condition of the building, security on site, fire protections and physical conditions such as flood or subsidence. Our detailed assessment of the building condition and its services is underpinned by the use of thermal imaging cameras. These cameras allow our appraisers to detect and view surface temperatures of the building enabling them to diagnose its condition.
We recently appraised a property and identified water ingress to a ceiling in a room which housed a considerable amount of artwork. There was no external visible evidence of this. We informed the client of our findings, and they immediately instructed maintenance staff to assess the flat roof. It is essential all services are properly tested regularly, especially in lower occupied second or third homes. Placing boilers, heating and electrics on regular maintenance contracts throughout the year will help with this process. Water leak detection devices that monitor flow of water through the plumbing system and shut down automatically in the event of a pressure surge (burst pipe) are a sensible measure to have in place.
Security is assessed using a 'layering' principle. Perimeter protections, house protections followed by any inner house protections. Depending on the size of the property and its contents/valuables, it is not uncommon to find electric gates, CCTV, intruder alarms, safes, panic rooms and access control systems. Fire protections will include not only fire alarms but also lightning conductors and power surge protectors. With the vast cost of expensive electrical equipment we find in our customers' homes, having power surge protections in place is increasingly important. We recently appraised a Grade I listed property that had a good fire alarm installed, however there was no system installed in the recently added garage which housed a number of high value vehicles. Again we worked with our client and the fire alarm company to ensure the house system was extended into the garage.
Staff vetting is essential and we have expert contacts within the industry who can assist clients with background checks for their domestic employees. Training domestic staff is equally as important and with our team of in-house appraisers and a range of third party 'Risk Service' providers we have assembled the market's leading risk management partners. Working with the client's staff we can reduce the effects of a large claim by creating pre-emptive attack and salvage plans, recommend experienced transit and shipping firms, building collection management systems for their valuables and we have even facilitated advanced driver training for a client's nanny in a luxury 4x4 car.