New Products
Edmond De Rothschild Group Of Private Merchant Bankers Create Standalone Firm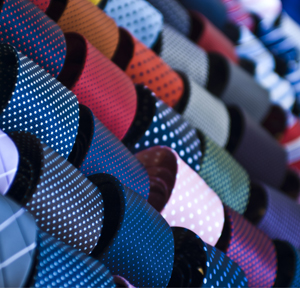 Senior bankers, who had created a merchant banking business at the European wealth management and investment house, have now launched this operation as a separate company.
Bankers who previously set up and managed the Private Merchant Banking LLP business at Edmond de Rothschild have re-launched PMB Capital as a fully independent company.
PMB Capital focuses entirely on advising business owners on topics such as mergers, acquisitions and raising capital. PMB also structures direct investments and specialty opportunities in alternatives, and makes selective balance sheet investments alongside its clients.
The leadership team comprises the following persons:
Richard Briance; former chief executive, Edmond de Rothschild, London; previously CEO and latterly deputy chairman, Hawkpoint Partners; vice chairman, UBS; managing director, Credit Suisse First Boston.
Christoph Ladanyi; former founding partner of PMB LLP, Edmond de Rothschild; head of private wealth for Europe, Lehman Brothers; managing director, investment banking, Goldman Sachs.
Konstantin Mettenheimer; former chairman, Edmond de Rothschild Germany and before that global chairman of Freshfields Bruckhaus Deringer.
Henrik Schliemann; former founding partner of PMB LLP, Edmond de Rothschild; managing director and head of international, Hawkpoint Partners; managing director, investment banking, Merrill Lynch.
"PMB Capital has carved out the merchant banking business and transaction pipeline from Edmond de Rothschild in both the UK and Germany. This has been effected with the full agreement and understanding of Edmond de Rothschild with whom PMB continues to collaborate on a number of pre-existing mandates. In addition, PMB has both completed a number of transactions and been retained on several new assignments since its establishment in September," PMB Capital said in a statement today.
The firm said its first successfully closed transactions include the $90 million ($97.8 million) pre-IPO equity private placement on behalf of the Swiss biotech firm ADC Therapeutics Sarl. Investors are leading biotech funds combined with large single family ofices. Four further transactions are expected to close by the end of Q1 2016, it said.
Among new assignments, PMB has been retained by C5 Capital, the European cybersecurity investment company, to raise further funds from European family investors to supplement its existing capital. PMB is also advising Tantalum Corporation, the UK connected car software company, controlled by Edi Truell, on a transaction to facilitate the global deployment of its technology.
In another area, PMB Capital is advising Cranemere, the industrial holding company formed in 2012 by Vincent Mai, former chairman of AEA Investors. Cranemere invests for the long term in predominantly US and German mid-market companies. PMB is introducing Cranemere to like-minded European family investors for them to join the existing group of selected international shareholders. Separately, PMB will be assisting The Fine Art Fund Group with two further alternative investment schemes.