M and A
Julius Baer Bulks Up With Agreement To Buy Luxembourg Private Bank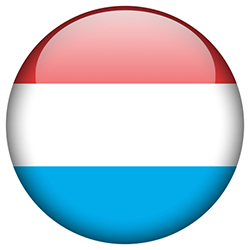 The Switzerland-headquartered private banking house has agreed to buy a Luxembourg business, adding to a run of M&A deals reshaping the European wealth management market.
Julius Baer has agreed to acquire Commerzbank International SA Luxembourg, a private banking franchise with almost €3 billion ($4.29 billion) assets under management. This adds to the SFr385 billion ($389.7 billion) in AuM that the acquiring firm had at the end of October, and continues merger and acquisition activity in the sector.
Zurich-listed Julius Baer will pay a total consideration of around €68 million, assuming €25 million of regulatory capital is transferred as part of the transaction. The total cost of integrating and restructing the acquired business is expected to be around €20 million, according to a statement today.
The move continues acquisition activity by Julius Baer, which likes to pride itself on being a mix of a standalone, listed private bank operating in markets such as Asia and Europe. The bank has been putting finishing touches on its acquisition of the non-US wealth management arm of Bank of America Merrill Lynch, for example.
The Luxembourg market has seen some M&A movement recently. In November, for example, Switzerland-based Banque J Safra Sarasin agreed to acquire Bank Leumi's Luxembourg private banking business for an undisclosed sum. The agreement covers qualifying clients and their relationship management teams serving ultra-high net worth and HNW clients. Meanwhile, M&A action involving Swiss banks has included the purchase by Banque SYZ of a Swiss subsidiary of Royal Bank of Canada.
Describing the mechanics of today's announcement, Julius Baer said Commerzbank International SA Luxembourg's client assets are booked on a Temenos T24 banking platform. CISAL's staff includes an IT team with relevant expertise of the Temenos T24 technology. As announced earlier this year, Julius Baer has selected Temenos as its partner for the planning of its core banking platform renewal project.
The acquisition is expected to be completed in the summer of 2016, once regulators have approved. When that happens, Julius Baer in Luxembourg will have around SFr5 billion of assets under management, as measured on a pro-forma basis.

"The acquisition of a fully-licensed bank in Luxembourg as well as the Temenos-based booking centre and the related IT expertise provide us with important strategic flexibility for our European businesses. Furthermore, it strengthens the implementation of our global banking platform project by aligning Europe with our Swiss and Asian platform strategy, thus reducing the execution risk," said Boris Collardi, chief executive of Julius Baer.
Gian Rossi, Julius Baer's region head for Northern, Central and Eastern Europe, added: "The acquired entity is a pure private banking business with a stable base of European clients and hence fits very well with Julius Baer's business approach and strategy."