People Moves
Global Private Banking Head At Major Lender Leaves; Replacement To Join From UK-Listed Rival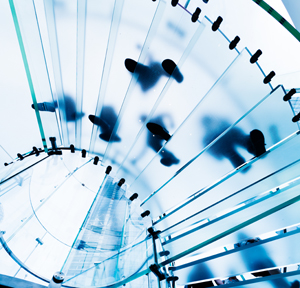 One of the most senior figures in the Asian, and global, private banking sector is stepping down from his role, and a new leader is to take over.
(Updated with fresh detail, background)
Michael Benz, global head of private banking at Standard Chartered, has resigned from the banking group, this publication can confirm, and will be replaced in the New Year by former Barclays senior executive, Didier von Daeniken..
The UK-listed bank, which earns the bulk of its revenues in regions such as Asia, confirmed Benz's departure, and the arrival of a successor next year.
"Standard Chartered Bank today announced the appointment of Didier von Daeniken as its new global head, private banking and wealth management. Based in Singapore and reporting to Anna Marrs, CEO, commercial and private banking, Didier is due to join the bank in March 2016, subject to regulatory approval. This newly created global role combines the leadership of Standard Chartered's private bank and wealth management product and advisory services, to create greater alignment, while ensuring that the wealth management group continues to support the strong focus on affluent customers within the retail bank. In this capacity, Didier will be responsible for executing the bank's new strategy to grow the two businesses and achieve targeted AuM growth of $25 billion by 2018. As a result of this change, Michael Benz's role as global head, private banking, falls away and he will leave the bank. His last working day will be 18 December 2015," the bank said in a statement.
In February 2014, Benz was appointed to his latest role and has been based in Hong Kong.
Von Daeniken's appointment is subject to regulatory clearance and he will be based in Singapore, according to an internal memo seen by this publication. He previously led the private banking business for Asia-Pacific, Middle East and Africa at Barclays. He held that post from 2007. Prior to that, he held senior roles at Credit Suisse in Europe, Middle East and Asia, working in Singapore from 2002.
In the interim period to the end of the first quarter of 2016, Judy Hsu will continue to lead wealth management operations in her capacity as chief executive for Singapore.
Anna Marrs, chief executive for commercial and private banking, will take on the role of interim global head, private banking. When Daenikin arrives, he will form a new management team but continue to lead private banking and wealth management as separate businesses at a regional level, the memo, written by Marrs, said.
Before joining Standard Chartered, Benz was the designated chairman for Asia at Julius Baer. His career spans more than 20 years in treasury, asset management and private banking. Prior to his role at Julius Baer, Benz was the CEO, wealth management (Asia-Pacific) at Bank of America Merrill Lynch. There, he led the bank's wealth management business spanning Hong Kong, Singapore, Taiwan, California, India and Japan. That role saw him take a major role in the sale and integration of the business into Julius Baer in 2013. Benz has also held various roles at UBS and Swiss Banking Corporation.
Among other recent high-ranking changes at the firm, in October, the bank appointed Ian Gibson as regional head, private banking, Africa, Middle East and Europe. That move happened after this publication exclusively reported that Rajesh Malkani, regional head, private banking for Africa, MENAP and South Asia at the firm was leaving the bank at the end of September. Gibson took on a substantial part of Malkani's former role.
In a separate development at the lender, a report by Reuters, citing unnamed sources, said Standard Chartered has shed at least six oil and gas advisory banking roles in recent weeks, ending an eight-year attempt to build a global energy M&A business. The development happened as new chief executive Bill Winters cuts costs.